Having fun in Lagos island is guaranteed when you know the fun places to hang out in Lagos Island.
Lagos Island has a reputation for having the coolest and most fun spots in Lagos. In truth, not all these places deliver the same level of fun or excitement. In this guide, we will be looking at six fun places to hang out in Lagos Island.
If you are new to Lagos or are just looking to have some extra fun, this guide would hold your hands and lead the way. Whether you're going in a group, with a bar, or just looking to enjoy the city on your own, these six places promise to deliver on excitement and fun.
Fun Places to Hang out in Lagos Island
Here are some fun places to hang out on Lagos island:
1. The Palms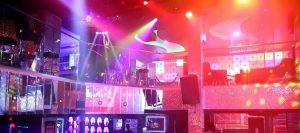 First, on our list of fun places in Lagos Island is The Palms, located in Lekki. If you happen to be in Lekki, you should take out time to check this place out. The Palms has everything you would want and more as it could arguably be among the best in Nigeria. You can eat some of the most exotic food, shop at top brands in the world, or catch a movie at the cinema without leaving the mall.
Lekki is known as one of the most happening areas on Lagos Island. It only stands to reason that it would host such an exotic and marvelous mall. So If you are looking for fun and excitement on the Island, this is one place you should definitely try. The mall is opened between the hours of 9 am-10 pm every day of the week and has a spacious car park and tight security.
2. Radisson Blu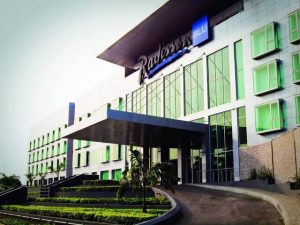 Next on our list is another fun and exciting place to visit. Radisson Blu delivers perfectly on the words fun and excitement. For the aesthetically pleasing architectural design, well-tailored, and serene environment and the clean and crisp environment would leave you feeling warm and welcome. The hotel is located in Victoria Island along Ozumba Mbadiwe Avenue. With High-speed internet, access to the jetty, and gyms and fitness locations, among other things, there is almost an endless list of activities for you to enjoy.
Radisson Blu is especially recommended if you need an extended period of fun and excitement. They are known for their famous buffet, which costs 11,000 Naira or ($30) per head. Drinks at Radisson Blu are quite affordable and cost around 3000 Naira ($8). This hotel is sure to give you an escape from the hustle and bustle of everyday Lagos.
3. Quilox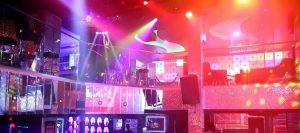 Quilox is located in Victoria Island. It is considered to be a top destination for VIPs who are looking to have fun in Lagos. The professional staff, aesthetics, and excellent service is sure to make you feel like a king when you party at the club. With the best DJs in Lagos gracing the dance floor night in and night out, you are sure to have a magical night out. The VIP and VVIP are also quite great to have exclusive parties if you want to have something private with friends. Drinks at Quilox cost anything between 13,000-100,000 Naira ($40-$250) while food is a bit on the cheaper side, costing between 3500-7000 Naira ($10-$20). Quilox is the place to be for the most fun nights out.
4. Hard Rock Cafe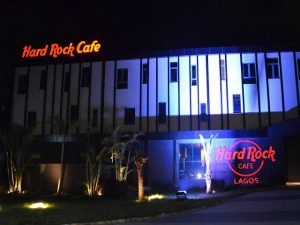 Hard Rock is an iconic cafe that is recognizable anywhere in the world. The music inspired cafe has been serving since its inception in 1971 since then has been on an upward trajectory. Hard Rock is a sweet combination and mash-up of a cafe, hotel, and casino. Visit Hard Rock to experience excellent food, great music, a fun outdoor environment, and meet fantastic people. The cafe prides itself on sharing authentic and unique experiences to visitors, and you won't be left out from this. Visit Hard Rock cafe today. To have a really swell time at the hard rock cafe, it would cost from 12,000 Naira ($35) per head. Which makes it an affordable spot for fun and relaxation.
5. Landmark Beach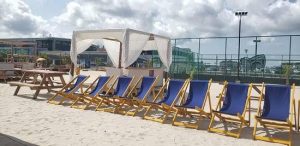 Landmark beach is located in Victoria Island. It was established in 1997 and since then has been a top spot for fun and relaxation in Lagos state. Although primarily a beach, the Landmark event center is home to the best restaurants and bars, including Hard Rock cafe and Shiro restaurant. There's never a dull moment at Landmark beach as there is a variety of activities you can engage in including, jet skiing, beach soccer, paintballing, beach volleyball, and so many other fun activities.
The entrance fee to the beach is 1000 Naira ($2.5) for kids and 2000 Naira ($5) for adults. The prices of individual activities at the beach might vary depending on the activity. Landmark beach is guaranteed to give you a fun and exciting day waves of the ocean.
6. Lekki Conservation Centre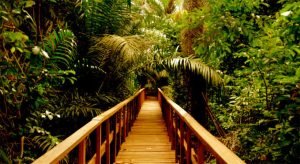 Lekki Conservation center, which is popularly known as LCC, is located in the Lekki area of Lagos. The reservation area covers an estimated 78 hectares, and it is managed by the Nigerian Conservation Foundation (NCF). The area is 21 years old and is home to endangered animals and plant species. Lekki Conservation Centre is quite popular among people looking to have fun surrounded by lush greens and beautiful animals. It is home to the longest canopy walk in Africa. The gate fee for children aged 1-10 is 200 Naira ($0.5), and adults are 1000 Naira ($2.5). Access to the canopy walk would cost you an extra 1000 Naira ($2.5).
Conclusion
There are different places where you can have loads of fun while you're on the Island. But with every good thing in life, you may not find it if you do not know where to look.
This list of fun places in Lagos Island to hang out serves as a pointer to the spots on the island where you're guaranteed to have maximum fun. If you are already on this part of the piece, you should be planning to go spoil yourself silly on the Island already. Have fun!
Leave a comment to let us know more fun places in Lagos Island. Also, check out our article on the most exclusive places to live in Lagos.