The football game has some of the wealthiest of the wealthy. Would you like to know the ten top richest footballers in Nigeria? Keep reading.
The football game is top-rated globally in Nigeria, and everyone loves the game, supporting one or more of their favourite national, international teams and clubs. We have to admit that football is a very lucrative business, and not surprisingly, players earn quite a lot running into millions of dollars. 
Nigeria boasts of many talents who have become a force to be reckoned with worldwide, making a name in the game and earning millions of dollars while at it. As we all know, footballers are commonly wealthy. Forbes has categorized them as one of the most successful people globally. 
In this article, we could be considering ten of the wealthiest footballers in Nigeria who are currently playing using their current net worth, weekly income, and properties owned.
Wealthiest Footballers in Nigeria
Here are the top wealthiest footballers in Nigeria right now from lowest to highest:
10. Alex Iwobi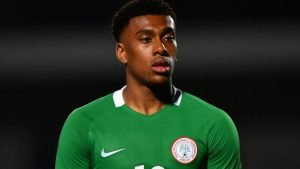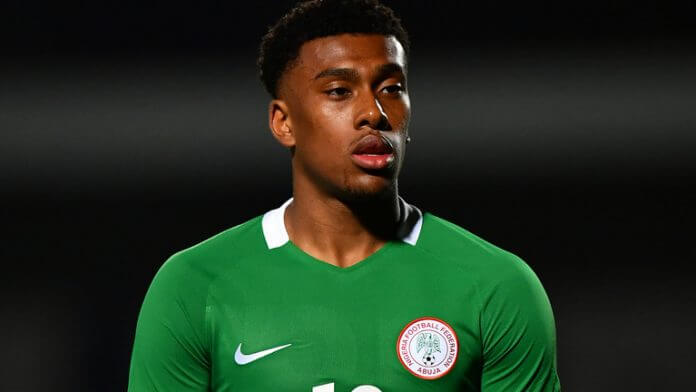 Alex Iwobi, born May 3, 1996, is a professional footballer playing for Everton football club in England as a forward. The 23-year-old was born in Lagos, raised in London, England, and made a name while playing for Arsenal. He is a significant player in the national team 'Super Eagles' and has contributed immensely to the national team's development both within Africa and worldwide.
Iwobi is the nephew of one of Nigerians big names in football history, Austin Jay-Jay Okocha. After joining Everton last season, Iwobi earns a whooping salary of €4 million (1.63 billion Naira) a year. 
Alex Iwobi's net worth is an estimated whooping €8.4 million (3.42 billion Naira).
9. Kelechi Iheanacho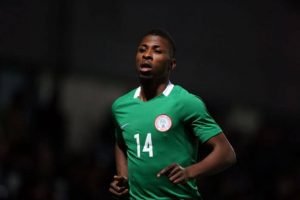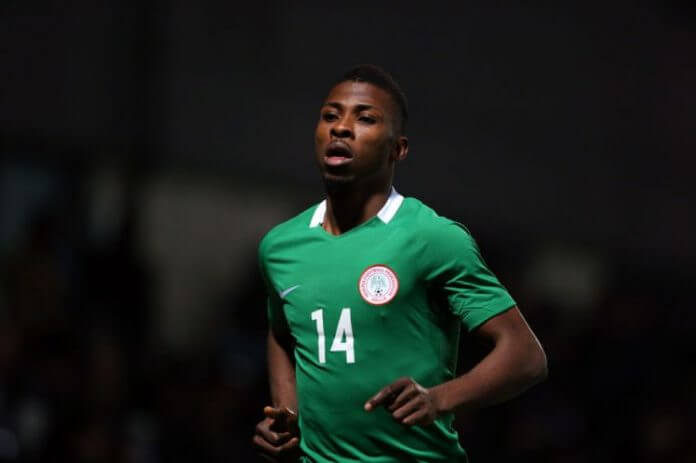 Iheanacho is a Nigerian professional footballer born on October 3 1996, and plays for the Leceister football club in England. Iheanacho had previously played for Manchester City, where he made his mark and bumped into the big scene. He has been a big part of Nigerian football history, and this was evident where he was an influential figure in the 2013 U-17 world cup triumph.
Iheanacho earns about €3.2 million per year, about 2 million Naira per year. His weekly income is approximately $60,000. His estimated net worth is around $4 million.
8. Victor Chinedu Anichebe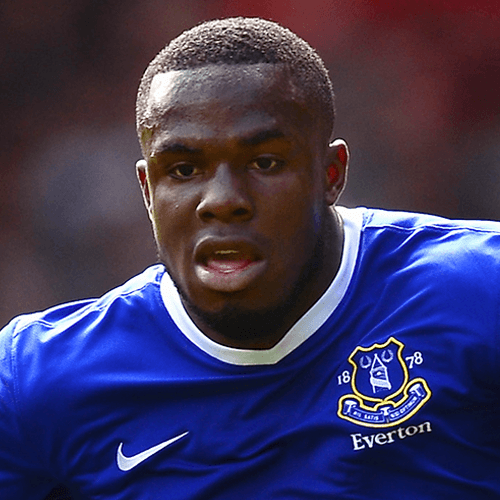 Anichebe is a Nigerian professional footballer born on April 23 1988, who plays as a striker. He is a free agent who previously played at Everton, where he made his name and has recently played for Beijing enterprises. Anichebe has been severely affected by injuries, which has caused his game to drop.
His estimated net worth is around $11 million, and he owns a variety of luxurious cars and properties.
7. Emmanuel Chinenye Emenike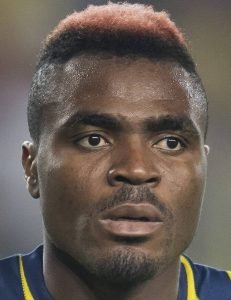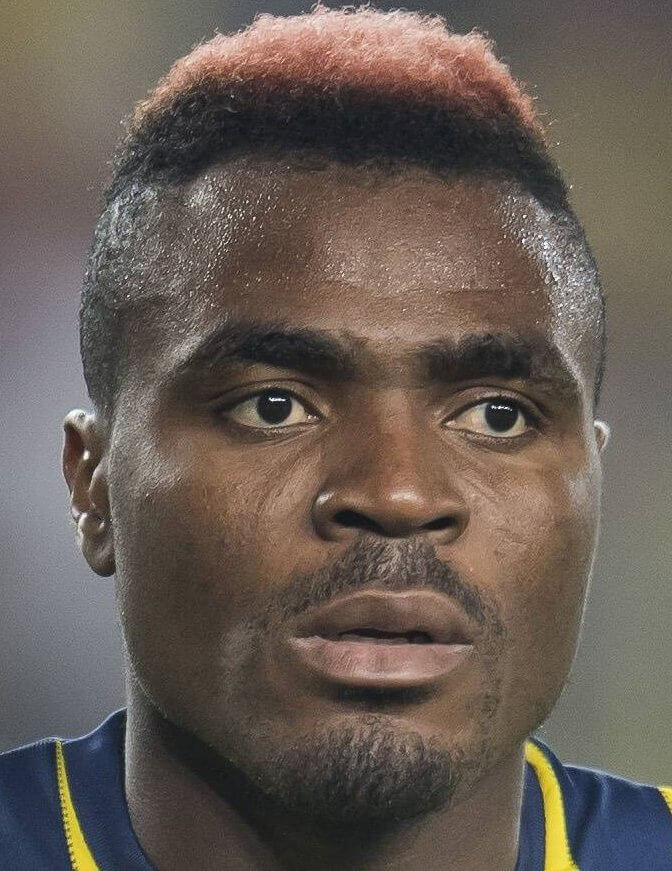 He was born on May 10 1987, and hails from Anambra State. He spent most of his career as a striker in Fenerbahce. Emenike started playing football in a local football club where he wasn't paid for his services. Still, luck shone on him when he moved to South Africa. 
He had many spells with the football clubs in South Africa before he joined Fenerbahce on May 25 2011, for around 9 million euros. This marked a turnaround in Emenike's career. He was later sold to Spartak Moscow for €10 million due to a scandal between him and Fenerbahce.
Emenike earns 2.7 million Euros as annual wage and owns huge million-dollar properties in Dubai, London, and, of course, Nigeria. He owns various luxurious cars, driving a customized Mercedes Benz G wagon worth about 45 million Naira and a range rover sport. 
His net worth is around $18 million(6.4 billion Naira.)
6. Ahmed Musa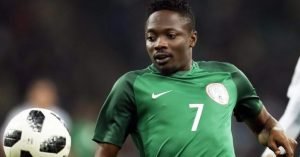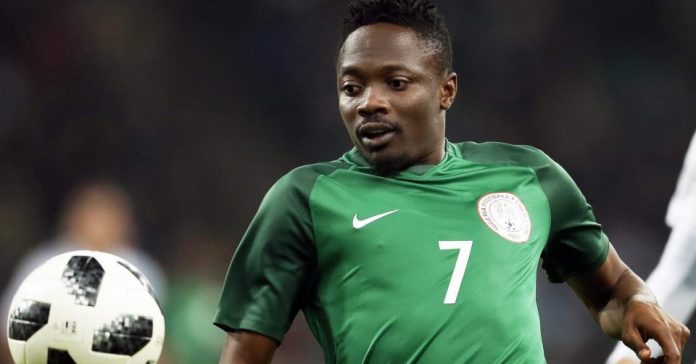 Born on October 14 1992, Musa is a 27-year-old Nigerian footballer that operates as a forward and left-winger. Currently, the best Nigerian striker, Musa, has played for various clubs, including CSA Moscow, Leceister. He now plays for Saudi Arabian outfit Al-Nassr where he won the Saudi Super Cup on January 4 2020.
While at Leceister City FC, he earned around $4 million per annum and earned around $43,000. Presently, as a player for Al-Nassr in Saudi, Musa is making more than $3 million, which is 1.1 billion Naira.
He owns a filling station in kano State. He drives a BMW i8, a 15 million Naira range rover sport, and a Mercedes-Benz G wagon, all estimated to be worth 45 million Naira. 
His net worth is around $18 million (6.5 million Naira).
5. Victor Moses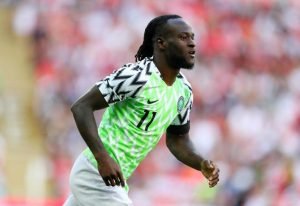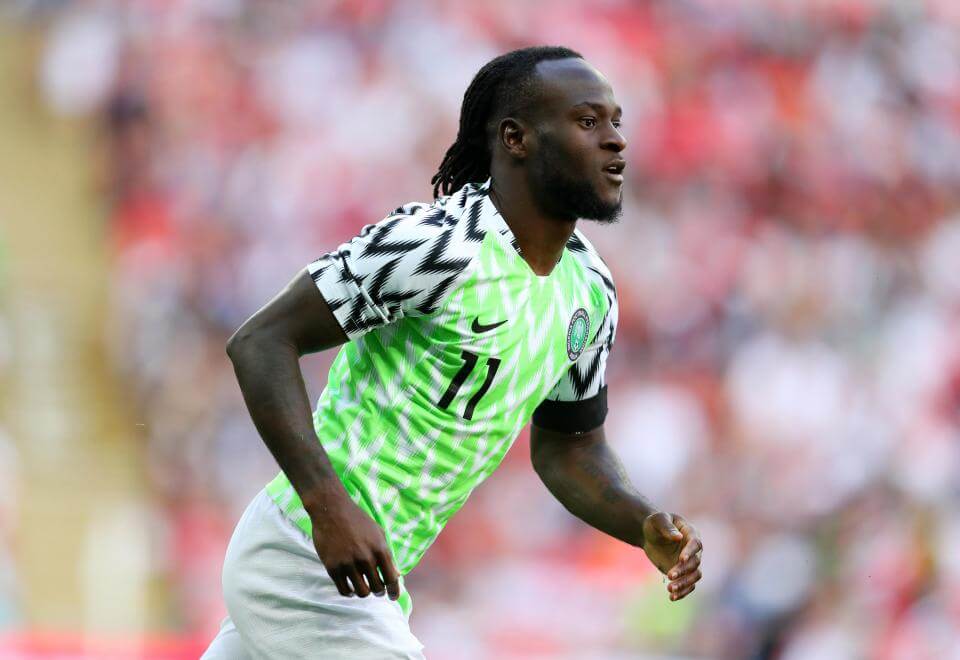 Victor Moses was born in Lagos on December 12, 1990. He joined Chelsea in 2012 after he had played for two years at Wigan Athletic and three years with crystal Palace. His career at Chelsea football club highlighted his greatness after winning the Premier League with the Chelsea team in 2017. He plays for the Turkish side, Fenerbahce, but only on loan until the 2019/2020 season runs out. 
Moses is reported to earn about 4.7 million Naira weekly wages. He also drives some of the best cars in town, a 22 million Naira Audi A8, 15 million Naira Range rover sport, a Maserati and Mercedes Benz G wagon worth around 42 million Naira. His cars alone are said to be about $2.7 million worth. His estimated net worth is $20 million. 
4. Vincent Enyeama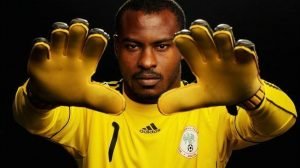 Vincent holds the record of the most capped Nigerian football player ever with 101 matches for the Super Eagles. He was the shot-stopper for OSC Lille in France until his retirement in 2018.
His many years in the business have made him amass significant wealth, and he is ranked as the 4th richest footballer in Nigeria.
He drives a Range Rover Evoque and Mercedes-Benz C Class coupe worth 25 million Naira. His estimated net worth is $30 million, around 10 billion Naira.
3. Odion Ighalo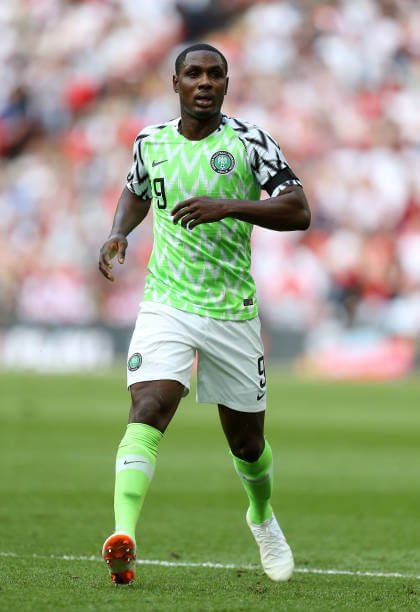 Odion Ighalo, born on June 16 1989, in Lagos State, is a professional footballer currently playing for the Chinese club Changchun Yatai as a forward after being signed for 20 million pounds from Watford. 
He rose to stardom after being signed to Watford football Club in England after many spells in Norway, Italy, and Spain. Odion owns several cars, including a 15 million Naira range rover sport, 32 million Naira Mercedes Benz G wagon. 
His estimated net worth is $30 million (12 billion Naira).
2. Obafemi Martins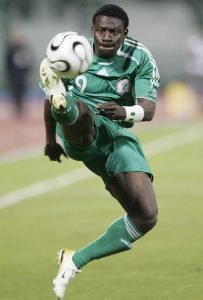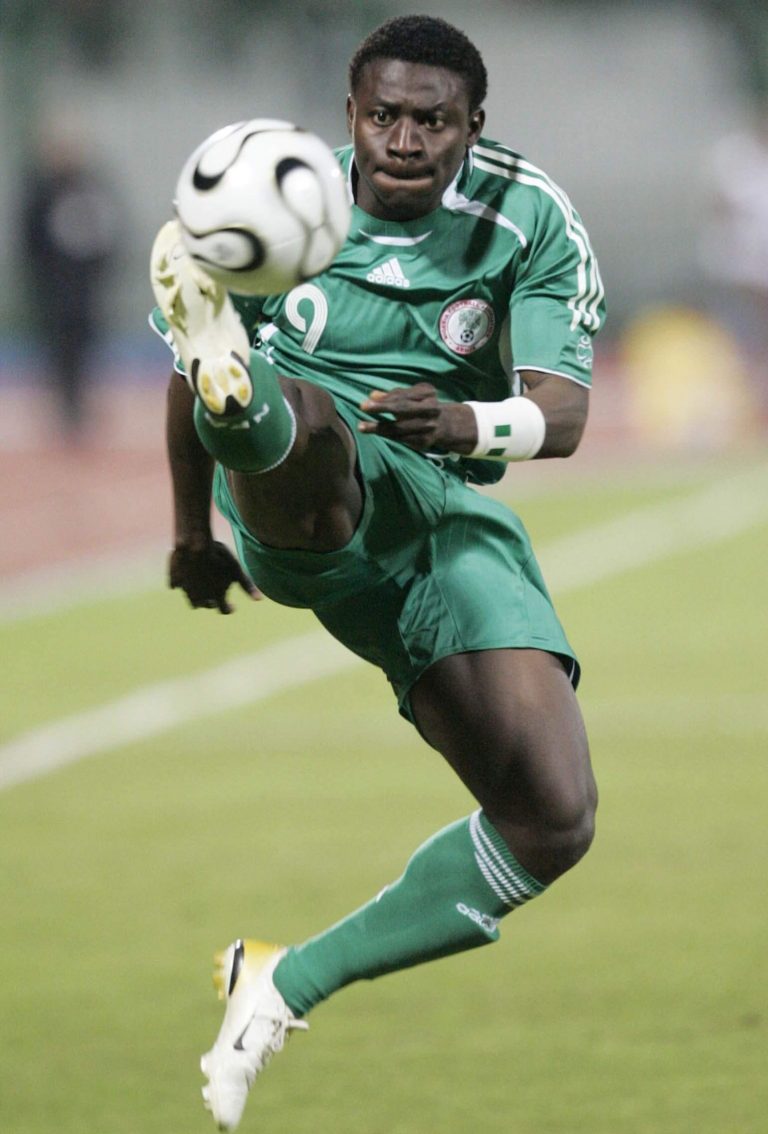 Martins was once famous for being one of the fastest players and a goal threat. He began his football career with AC Milan, where he scored countless goals and later moved to England. Presently he plays for the Chinese club Shanghai Shenhua. 
Martins owns various luxurious vehicles, including; a 65 million Naira Ferrari Lusso, a BMW X6, a Porsche Gembella, Mercedes Benz McLaren, and a Lamborghini Gallardo that cost a whooping sum of 115 million Naira. 
He has an estimated net worth of $30 million.
1. John Obi Mikel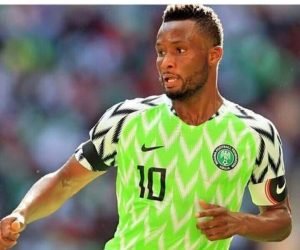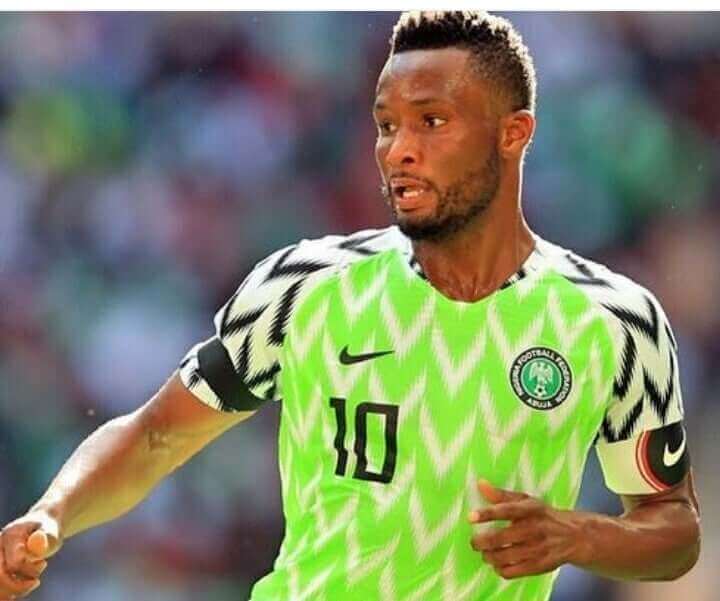 According to Forbes, Mikel is the richest footballer in Nigeria. Mikel made his mark as a pivotal figure in the Chelsea football team that won the Premier League. He later moved to a Chinese club, Tianjin Teda, where he earned double his Chelsea salary. Currently making over 3.6 billion Naira a year in a Chinese club, Trabzonspor, John Mikel Obi is the richest footballer in Nigeria to date.
He owns several real estate properties in London, Lagos, and Jos. He also owns luxurious cars, including a Range Rover Sport, a 75 million Naira Bentley Continental GT, and a Mercedes G wagon worth £650,000.
His estimated net worth is $60 million. 
Conclusion
Our list of the wealthiest footballers in Nigeria is based on estimations of the current assets of players and their weekly payments.
Our list notes players still active in the game, so don't ask why you didn't see Aiyegbeni, Jay Jay Okocha, Kanu, and the rest.
Do you know some other notable wealthiest footballers in Nigeria? Share your opinion in the comment box below.