If you want to save your money without necessarily going to the bank, what is the best saving app or service in Nigeria?
Technology has had a huge impact on the Nigerian Financial sector. Where E-commerce and marketplace startups failed, Fintech has thrived.
One of the biggest wins for fintech has been its success in getting young Nigerians to save and invest their earnings.
In the past, you would have had to join long queues, fill several forms, and sign several terms before being able to get a good income-generating instrument. Today, the apps we are going to talk about in this article have made saving and investing a fun activity.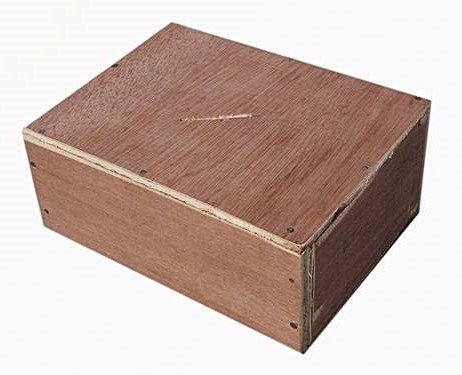 What used to be known as "Kolo" in the Yoruba language (a wooden piggybank) has become digitized and unlike the traditional wooden box, it will be harder for your sibling to break into your digital piggy bank. Also, you get decent rates on your savings, which means you don't have to lose money to inflation.
When it comes to choosing an online saving platform, these saving and investment apps are the most popular choices among youths in Nigeria.
This ranking considers the following metrics in ranking the top saving mobile apps in Nigeria:
The year of establishment
The minimum and maximum amount that can be saved
Charges made on withdrawals
Whether or not there is an option for investment
What platforms are they available on
Top Saving Apps in Nigeria
What are the top savings app to keep your money in Nigeria? Based on safety of funds, interest rates, and flexibility of the platform, here are the best saving apps in Nigeria:
Launched in January 2016 as a savings-only platform under the name Piggybank, in 2019, the name was changed to PiggyVest. PiggyVest is the first online "Savings and Investment" app in West Africa, offering customers direct investment opportunities as well as savings. This means that on the PiggyVest app, you can save and invest all at the same time. With PiggyVest, you can save as low as 50 Naira daily, and there is no maximum amount.
PiggyVest offers its customers between 10-15% interest on savings and over 25% returns on investments. Using the PiggyVest app or website, users use their debit card details to transfer money or set up an autosave instruction to fund their accounts periodically. You provide a designated bank account for your withdrawals, and it takes between 10-15 minutes for that account to be credited.
A 5% fee is charged on withdrawals made from your Piggywallet account on days aside the set withdrawal days while withdrawals from your Flex accounts are free. With the Piggybank Flex dollar account, you can also fund your savings, invest, and transfer funds in US dollars. The target savings and safe lock features on PiggyVest allow you to lock away some funds until you need them.
With Investify by PiggyVest, you can invest in pre-vetted, low-medium risk primary, secondary investment opportunities. The PiggyVest Extra Protection ensures that your investments are protected, keeping losses away.
The PiggyVest app is available for download on the Apple and Google play store.
Note: You will get N1000 when you signup for Piggyvest through our referral link. However, you must:
1. Link your BVN and fund your Flex Naira wallet with at least N100 via a direct bank transfer to your flex account number.
2. Fund any other two wallets with at least N1000 each. This could be Piggybank, Safelock, or Target savings wallet. Once all of these have been done, your referral bonuses will be unlocked and sent to your flex account at the maturity date.
Launched in 2017, Cowrywise provides customers with savings and investment opportunities. With an interest rate of up to 15% on savings, CowryWise makes it to the top 5 savings platforms in Nigeria. You can choose to autosave a specified amount periodically or do use the one time savings feature to fund your account whenever you want.
CowryWise accepts all debit cards issued by Nigerian banks and has a minimum savings amount of 100 Naira with no cap at a maximum amount. Your savings are locked for a minimum duration of 90 days with no maximum time limit. Interest is paid on your savings every day at 12 midnight.
CowryWise provides different saving plans designed for different circumstances. They include:
Savings Circle: this feature allows for group saving among family and friends. This helps them in saving towards a particular project or goal.
Regular Plan: with the regular plan, you can choose to automate your savings periodically or save as you like. You can only withdraw from this at its maturity date ad you earn interest for however long it stays.
Life Goals: this is best for long term financial goals and comes with a minimum of one year.
Halal Savings: This plan resembles the regular plan, but without interest; it is targeted at Muslims looking to save without receiving interest.
One Time Savings: this feature allows you to top off your existing plans whenever you want.
Withdrawals can only be made at the set maturity date, and you can choose to withdraw some or all of your savings alongside the interests. Withdrawal is made directly to the bank account you have provided under "Banks & Cards."
CowryWise is one of the top savings apps in Nigeria and it is available for both Android and iOS.
Carbon is more popularly known as a loan platform, however, you can earn up to 16% per annum when you invest with Payvest; a carbon product.
Carbon also offers quick loans to customers, which means you can take a loan from them, invest your money at market-leading interest rates, recharge airtime on any network, pay bills for all your favourite services, and transfer money, all at the lowest possible cost with Carbon. Carbon also offers you a free credit report, which includes your credit history across financial institutions and notifies of issues you may be having.
Carbon is one of the best fintech solutions in the country, and it is one of the best savings platforms in Nigeria.
4. ALAT by WEMA Bank
Launched in 2017, as a digital bank account, your ALAT account is opened within minutes, and you can set a savings goal in terms of time and amount. With ALAT, you received a physical debit card to make cash withdrawals, but you can choose to delay this option.
With ALAT by WEMA Bank, you can make money from referrals. Using the goals feature, you can set aside specific amounts depending on your schedule. This comes with a 10% interest on the amount saved by annum. ALAT functions as a regular bank account, and you can carry out other transactions without entering a physical bank. ALAT is available on the Android and iOS platforms.
Savi.ng is a property of VFD Microfinance Bank, a limited liability company, regulated by the Central Bank of Nigeria as a microfinance bank. Savi,ng
Savi.ng currently offers two savings plans.
Goal Savings: Goal savings plans enable you to save and earn consistently towards a financial goal or set of goals such as rent, school, gadgets, or travel.
Periodic Savings: Periodic savings helps you meet commitments to long-term financial goals by saving daily, weekly, or monthly.
Savi.ng currently offers 8% per annum on both goal savings or periodic savings plan. Savi is available on both the Google Play Store and Apple Store.
Pettysave is a financial technology solution that enables you to schedule your savings conveniently either daily, weekly, or monthly. You can save towards specific targets such as rent, school fees, travel, car, wedding, etc. Also, Pettysave allows you to invest your funds for a decent return on your investment.
Pettysave has three savings options:
AUTOSAVE: It lets you automatically save a fixed amount from your bank account either daily, weekly, or monthly at an interest of up to 10%.
TARGET SAVE: It lets you achieve your saving goals by using the target save feature e.g. car, travel, school, etc. while still earning up to 10% interest.
Vault: It lets you secure your excess funds as fixed deposits to earn more interest. Funds can be fixed for a minimum of one month and above and earn up to 12% interest depending on the length.
Pettysave is one of the most popular savings apps used by young Nigerians and it is available on both the Google Play Store and Apple Store.
Formerly called SumoBank, Sumo trust provides customers with savings and investment features and between 10%-15% returns on savings per annum. With SumoTrust, users can save as little as 100 Naira daily and set InstantSave withdrawal periods. The Fix Saving option lets you lock away funds until you need it; this option has a minimum time limit of one year before you can make withdrawals.
SumoTrust is available on Google Play Store and Apple Store.
What is the Best Savings App in Nigeria?
Piggyvest is the best saving app in Nigeria at the moment. Piggyvest offers excellent savings plans, transparent and competitive rates, the safety of funds, clear and detailed documentation, and good customer service. Specifically, the Piggyvest Flex Naira account is one of the best savings products in Nigeria; it allows you to withdraw at any time; however, you forfeit your interest after four withdrawals in a month. When withdrawing your funds, the funds are credited to your account almost instantly; I don't know how they do it, but it is a lifesaving feature.
Overall, Savings can be very stressful when you have to pile up lump sums for deposits in the bank, but with these popular saving applications, you will hit your savings goals faster and get the most competitive rates for your funds, all from your mobile device.
So what are you waiting for? Go ahead and sign up on one of these savings platforms, and in no time, you will hit your saving target.
If you are willing to take more risks and invest your money, check out our post on the Top Investment Platforms in Nigeria.