Who are the top bloggers in Nigeria?
There is a great deal of justified frustration among disillusioned readers of blogs in Nigeria.
Regardless, these dominant personalities have found a way to keep their readers happy and make a living off blogging.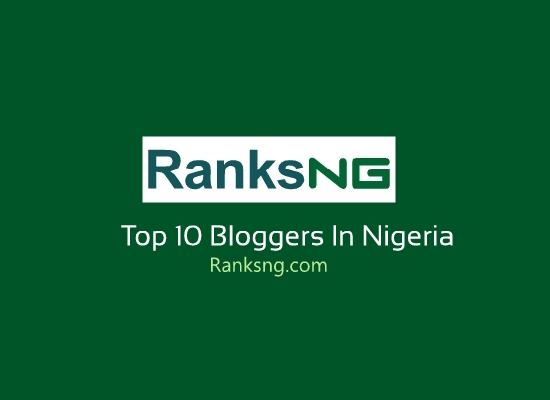 These are the ten most powerful bloggers in Nigeria. They are the top ten most successful and influential bloggers in Nigeria.
Top 10 Bloggers In Nigeria
Linda Ikeji is the face of blogging in Nigeria. When an average Nigerian hears "blogger" Linda Ikeji comes to mind.
The entertainment blogger has built a blog so big that it has become number one online source for corporate advertisers in Nigeria. Her Countless number of exclusive stories has made the former model the most authoritative blogger in Nigeria.
Linda Ikeji has grown from a blogger who covers celebrity stories to a celebrity blogger.
Jide Ogunsanya is the brain behind ogbongeblog.com. The biologist turned blogger has created a very educational Nigerian tutorial site where you can find the most basic tutorials online.
Jide Ogunsanya is well respected among his fellow bloggers in Nigeria, and this creates a lot of speaking gigs for the brilliant entrepreneur.
Noble Igwe is the founder of 360nobs.com, entertainment, and lifestyle website. Noble Igwe once said; where others see "showbiz," I see "showBIZ".
Most successful bloggers move on to greater things once they get their breakthrough, Noble Igwe has started to expand the 360 group and one of its new venture is 360Delivery. 360Delivery is not your regular courier service, they can get you roasted plantain if that is what you want, beat that DHL)
Uche Eze founded BellaNaija in July 2006. In Uche Eze's words, what started as a way to kill boredom has now grown to become Nigeria's number one lifestyle blog. Uche Eze has since featured on Oprah Winfrey show, CNN and other reputable platforms around the world.
Every Top Blog in Nigeria seems to peak at some time but thanks to the brilliance of Uche Eze, Bella Naija always has the fresh car smell.
The Notjustok.com music tag could be heard almost anywhere Nigerian music is played, even on radio stations "shame on you, Mr. DJ".
Ovie is Nigeria's number one music blogger, thanks to his efforts Notjustok has become a brand name in Nigeria as almost ever Nigerian youth knows it.
Japheth Joshua Omojuwa is a blogger, social media activist, and a political commentator. He started his blog back in 2009, and it has since become a home for valuable socio-economic and political expressions.
Japheth Omojuwa's opinions are highly respected across the world. Blogging, public speaking, social media consulting and to crown it all, Japheth Omojuwa is currently a lecturer at Berlin's Free University (Africa: Democratic prospects and challenges).
A lawyer by training, Chude Jideonwo co-founded y!Naija (a Nigerian youth culture platform) in August 2010.
Chude Jideonwo is also the director and founder RedSTRAT which has three arms; RedSTRAT Original Content, RedSTRAT Communications and The Future Project (The organizers of the prestigious Future Awards).
Chude Jideonwo remains one of the top bloggers in Nigeria
Loy Okieze is a very successful Nigerian Tech blogger. When many bloggers in Nigeria were carried away with the entertainment niche, Loy Okieze chose Tech and his blog Techloy has become the number one source of information on the happenings in the Nigerian IT world.
Onibalusi Bamidele started his blog back in April 2010 (YoungPrePro.com). It was re-branded as WritersinCharge.com in March 2013.
Bamidele Onibalusi has written for several top blogs in the world, and he is an inspiration to writers all over the country and beyond. His works are featured in Forbes, Digital Journal, Millionaire Magazine, amongst a few.
In his words, Bamidele Onibalusi helps writers take charge, and he runs one of the top blogs in Nigeria.
Makinde Azeez is the founder of Naijaloaded.
Naijaloaded was once a forum, but a couple of bad experiences with hackers led to the decision to convert the forum which had amassed over one million users in such a short period into a blog.
Naijaloaded launched in 2009, and it has grown to become one of the top websites in Nigeria. Makinde Azeez might not be as famous as some of his contemporaries but building a successful internet business is no mean feat.
With over 500,000 users on Naijaloaded, Makinde Azeez is one of the top bloggers in Nigeria.
This list of top bloggers in Nigeria is subject to change as circumstances change, if you think you or any other person deserve a mention on this list, drop a comment, and we would include such person on our watch-list.
Also, you can check out our list of top vloggers in Nigeria.