For an industry primarily dominated by men, women have also played huge roles in the technological advancement of the world.
And Nigeria is not left out, in the Nigerian technology industry,women are also making significant impact. The Nigerian tech industry has been witnessing hyper-growth levels over a few years.
These women deserve due recognition for their roles in the advancement of information technology (IT), in Nigeria.
We have compiled a list of the most popular Nigerian Women in Tech who have made a significant impact in the technology industry in Nigeria and contributed to its development.
Most Popular Nigerian Women in Tech
Here are some of the most popular Nigerian women in Tech for your reading delight:
1. Ire Aderinokun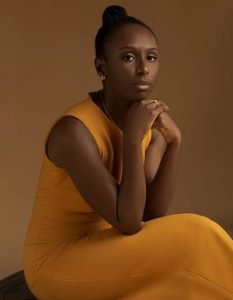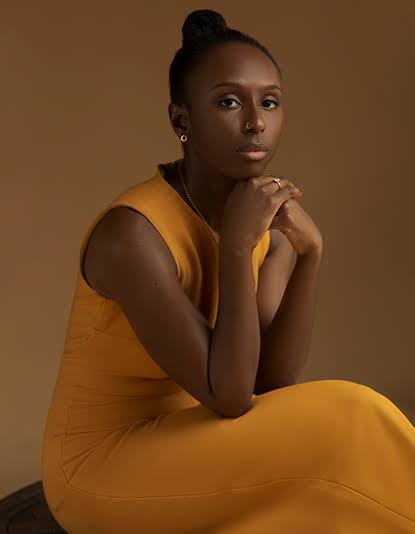 Ire Aderinokun is a Nigerian Google Developer and a User Interface Designer from Lagos, Nigeria. Her passion for Tech started at the age of 14 when she played an online game and became intrigued by how it worked.
Ire is the co-founder of BuyCoins, a cryptocurrency exchange platform in Nigeria. Ire currently serves as the Chief Operating Officer and Vice President Engineering of the company.
She is a self-taught google expert in the underlying frontend technologies; HTML, CSS, and JavaScript, but is passionate about every part of Technology. She has over 100 blog posts on different topics on her blog, bits of code and continuously shares her knowledge at conferences in Africa and the world at large.
She has worked with high ends tech companies including eyeo, a German Tech company where she worked as a web developer and Big Cabal Media, where she was the Head of Technology.
2. Funke Opeke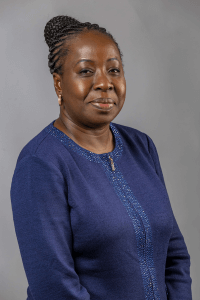 Funke Opeke is an electrical engineer, founder of Main Street Technologies, and CEO of Main One Cable Company, a communications services company in Lagos, Nigeria. Main One is a leading communications and network solutions provider in West Africa that built the region's first privately owned submarine. The project cost $240-million-dollar that was completed on time and within budget in 2010. Main One is also responsible for the construction of West Africa's largest Tier III Data Center, MDX-i's Lekki Data Center, a $40 million investment with 600 racks capacity.
As a qualified telecommunications executive, Ms Opeke returned to Nigeria in 2005 to resume as the Chief Technical Officer of MTN after having a very successful career in the United States. Before her return, she served as the Executive Director of Verizon Communications Wholesale Division. After MTN, Ms Opeke briefly served as an interim Chief Operating Officer of NITEL.
She obtained a Bachelor of Science in Electrical Engineering from Obafemi Awolowo University, Ile-Ife Nigeria and a Master's degree in the same course from Columbia University, New York.
3. Juliet Ehimuan-Chiazor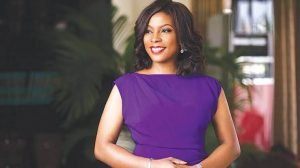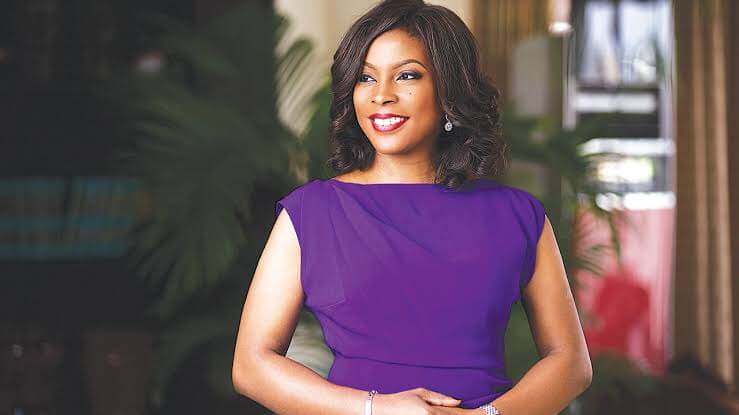 Juliet Ehimuan is a Nigerian technology professional and entrepreneur who is currently Nigeria's Google's Country Manager.
She obtained a Bachelor's degree with a first-class in Computer Engineering from the Obafemi Awolowo University, Ile-Ife. She also holds an Executive MBA from the London Business School and a degree in Computer Science from the University of Cambridge. She was offered a scholarship by the London Business School Global Women's Scholarship. She was honored with two scholarly awards at Cambridge University – Selwyn College Scholar and Malaysian Commonwealth Scholar.
Before her appointment as Nigeria's Google Country Manager, Juliet had worked as the General Manager of Strategic Business Units of Chams Plc, where she was responsible for controlling and working out strategies for Chams Strategic Business units. She also worked with Microsoft in the UK, first as a Program Manager overseeing MSN Projects for Europe, Middle East, and Africa (EMEA); and later on as a Business Process Manager for MSN International covering 11 subsidiaries worldwide. She was given the Microsoft "Ship-IT" award for the successful launch of the new MSN online business in the UK, Spain, Italy, and Germany.
Having lived, schooled, and worked outside Nigeria for 12 years, she moved back home because she firmly believed there was more to be done to foster technology-enabled growth and productivity. Shortly after that, she joined Google. Under her Management, Google Nigeria has launched a succession of pioneering products and services aimed at growing the online community in Nigeria.
4. Omobola Johnson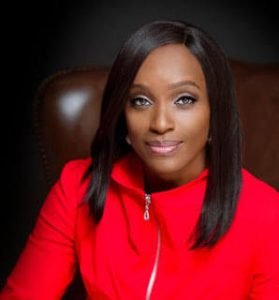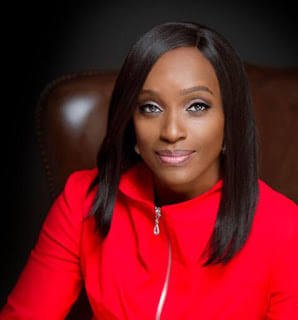 Omobola Olubusola Johnson is a Nigerian technocrat and, no doubt, one of the leading Ladies in the Nigerian Tech industry. She is an Honorary Chairperson of the global Alliance for Affordable Internet.
Her vast knowledge in Technology earned her an appointment as a former Minister of Communication Technology in the tenure of President Goodluck Jonathan. During her time in office, she focused primarily on the launch and implementation of the National Broadband Plan. Before her appointment as minister, she worked with Accenture, an international consulting firm for 25 years. Omobola serves as a Board member for some non-profit and profit organizations, which includes the likes of MTN Nigeria and Women in Management and Business (WIMBIZ), where she was a founding Chairperson.
Omobola Johnson currently works as Senior Partner at TLcom Capital, a business capital firm focused on investments in technology-based companies in sub-Saharan Africa. She has a Doctorate in Business Administration from the school of Management, a Master's degree in Digital Electronics from King's College, London and a Bachelor's Degree in Electrical and Electronic Engineering from the University of Manchester.
5. Tarebi Alebiosu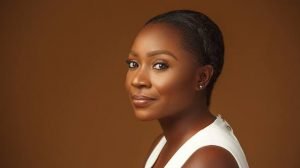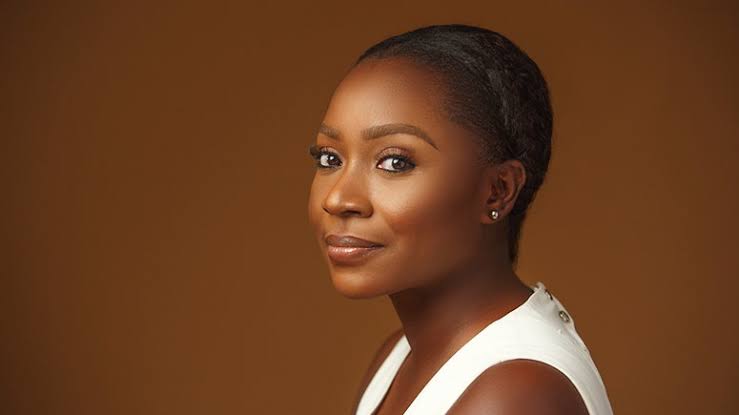 Tarebi's Alebiosu is a software developer, business solution expert, and technology guru. In 2006, she established Yoke Solutions, a tech company that has provided technology solutions for over 200 organizations, including the Lagos State Government, Bayelsa State Government, the National Theatre, and Topbrass Aviation. In 2008 Yoke Solutions expanded services to an online wedding resource (Sugar Weddings and Parties)
Before the establishment of Yoke Solutions, Tarebi served as a Solutions Architect at Live Technology Holdings, a New York subsidiary of Omnicom (the largest advertising agency holding company in the world). After three years at Live Technology, she got a two-year contract with Code Worldwide, where she managed product development for General Motors.
Tarebi has a Bachelor's Degree in Computer Science from Queens College – City University of New York and an Entrepreneurship Certificate from the Sloan School of Management, Massachusetts Institute of Technology.
6. Omowale David Ashiru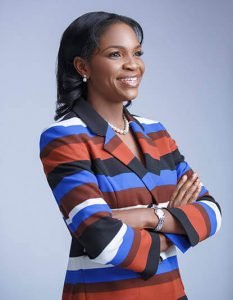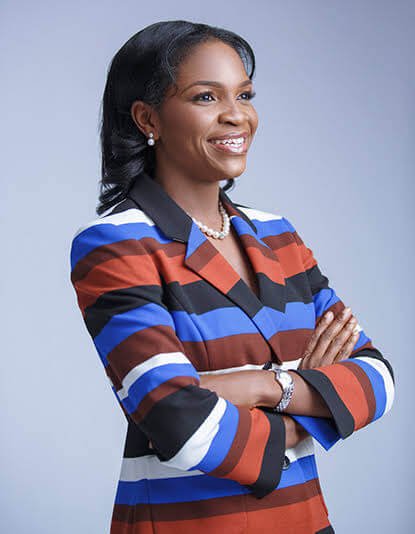 Omowale David-Ashiru is the Country Director at Andela Nigeria, a tech company that grooms excellent engineering teams by investing in some of the most talented software developers in Africa.
Before joining Andela, Omowale's career included ten-year work experience at Accenture, where she was initially an Analyst but later rose to become a professional Management Consultant, Business Process Re-engineering expert, and a Certified Project Manager.
She bagged a First Class B.Sc. degree in Economics from the University of Ibadan and has won awards for academic excellence. She is genuinely enthusiastic about inspiring people and has a mentoring team, mostly for young ladies.
7. Moyinoluwa Adeyemi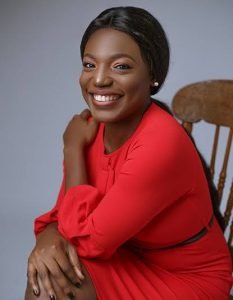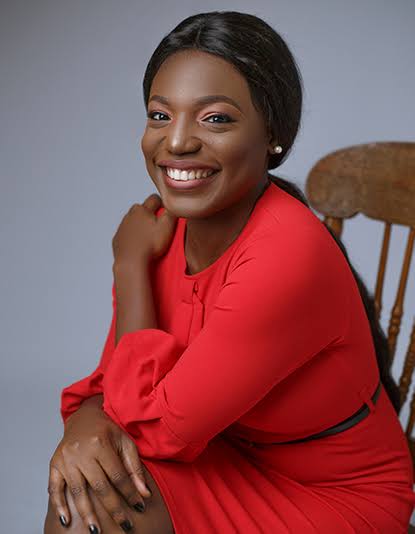 Moyinoluwa is an app developer, tech lover, and blogger from Ogun State, Nigeria. She has an undying love for Technology and strives to use this passion to solve problems. This has led her to create over seven mobile apps that offer innovative solutions to a series of challenges. Her apps tackle issues ranging from tourism to education to social interactions.
In 2012, Moyinoluwa worked on Tour9ja, an android application that allows visitors or natives in Nigeria to know more about states and places in Nigeria. Moyinloluwa In 2016, invented an app that tells the time in the Yoruba language, and it is available on all android platforms. In October 2013, she created a web application/android mobile app called 'Efficacy.' This app was her entry at the National Software Competition, where she was the 1st runner up. Efficacy was designed to recognize fake drugs in Nigeria. She was also part of a group of people that created an educational app called "Kawe" (which means read in the Yoruba language.
Moyin is equally as enthusiastic about increasing the recognition of girls and women in Technology. She created the first Women Techmakers group in Nigeria at her university in 2013, and she continually organizes and hosts conferences for the Google Developers Group in Lagos.
Moyinoluwa currently works as a senior android developer at ZOLA Electric, a company working on the frontlines to make clean, reliable, and affordable energy available to all.
Final Word
In this piece, we have considered the most popular Nigerian women in tech who have made significant contributions to the industry.
These women have stood out in the male-dominated industry by carving a name for themselves through their achievements.
Also read our list on the most powerful kings in Nigeria right now.