Some Nigerians have become popular names in the YouTube world and found their place on the list of the top Nigerian vloggers.
In a recently released statistics, YouTube is the second most visited website in the world, and it's for good reasons only. Since its launch in 2005, YouTube has consistently offered content creators and consumers with different opportunities to teach or learn something new every day.
Nigerian YouTube is not an exception. Nigerians, when connected to the internet, can access different videos on topics such as food, beauty, technology, and lifestyle. Nigeria has a large community of YouTubers who are very popular and have thousands of subscribers across the world. Who are the top Vloggers in Nigeria then?
In this post, we will list out a few of the top Nigerian vloggers presently. This list contains vloggers who have successfully dominated the Nigerian vlogging industry making them very popular. While compiling this list, we did so with the popularity of these vloggers in mind. We would estimate their popularity using:
Number of YouTube Subscribers
Number of Social Media Followers
Top Nigerian Vloggers
Our list comprises Nigerians Vloggers living in Nigeria as well as those in Diaspora. The list is in no particular order, so below are a few of the top Nigerian Vloggers:
1. Jackie Aina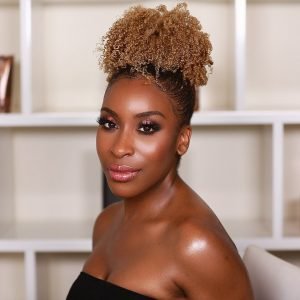 Instagram: @jackieaina
YouTube: Jackie Aina
Twitter: @jackieaina
This American- Nigerian beauty vlogger is undoubtedly the black beauty queen of YouTube. Born to an African-American mother and a Nigerian father, Jackie discovered her interest in make-up quite early and delved into the industry.
With over 3 million faithful YouTube subscribers and 1.5 million followers on Instagram, Jackie creates make –up tutorial videos as well as make-up review videos for brands. She is one of the most sought after Nigerian vloggers in the world. Jackie Aina has recorded collaboration with some of the world's biggest beauty brands such as Sephora, Too faced, e.l.f. Cosmetics, and quite recently, Anastasia Beverly Hills.
2. RonkeRaji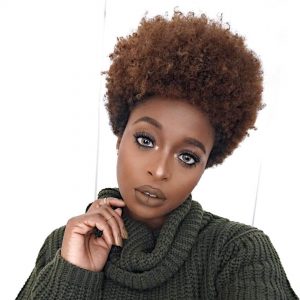 Instagram:@ronkeraji
YouTube: Ronke Raji
Twitter:@ronkerajii
Next on the list is the "Melanin Goddess" herself; RonkeRaji. RonkeRaji is a Nigerian born beauty vlogger/influencer who knows how to make make-up look so fascinating to her viewers. She wears her hair natural, and she always Serves hot hair goals together with her terrific make-up looks.
Her YouTube channel enjoys a subscription list of over 180,000 subscribers. Her Instagram of over 270,000 followers gives us an endless display of pure African beauty as she always comes through with her gorgeous looks.
3. Fisayo Fosudo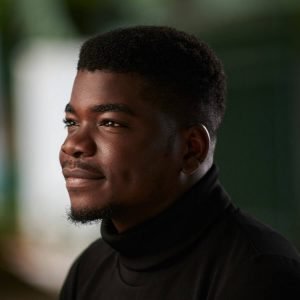 Instagram:@fisayofosudo
YouTube: Fisayo Fosudo
Twitter:@fosudo
FisayoFosudo is a 24-year-old Nigerian based tech YouTuber in Nigeria. Since his first phone review in April 2017, Fisayo has attracted over 60,000 subscribers on his YouTube channel and an Instagram community of over 20,000 followers.
He reviews phones and gadgets on his YouTube Channel as well as dishing out relevant tech advice to his viewers.
4. DimmaUmeh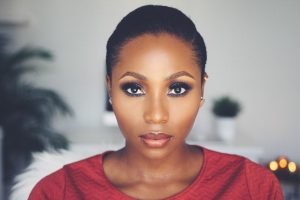 Instagram:@DimmaUmeh
YouTube: Dimma Umeh
Twitter:@dimmaumeh
ChidinmaUmeh, popularly called DimmaUmeh, is a Nigerian beauty and lifestyle YouTuber. She made her entry into the Nigerian Vlogging community in 2013 and has since risen to be one of the top Nigerian vloggers. Formerly known as ThatIgboChick, DimmaUmeh has amassed over 300,000 faithful subscribers on YouTube and about 130,000 followers on Instagram. Her channel is popular for her weekly make-up tutorial videos and her subtle humor, which she incorporates on her channel.
5. SisiYemmie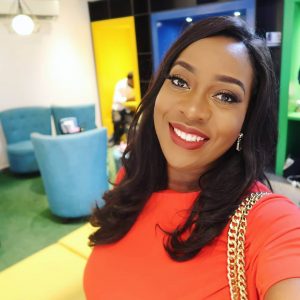 Instagram:sisi_yemmie
YouTube: Sisiyemmietv
Twitter: sisi_yemmie
YemisiOdunsanya, otherwise known as SisiYemmie, is a Nigerian mother of two and a YouTuber. She started with a blog in 2011 before she moved her craft to YouTube.
Her YouTube channel, SisiYemmie, is a Nigerian lifestyle channel devoted to sharing food recipes and weekly vlogs about her life in Lagos. With her videos, you get a full insight into what her life entails. She boasts of a large fanbase with over 220,000 YouTube subscribers and over 100,000 followers on Instagram.
6. Toni Olaoye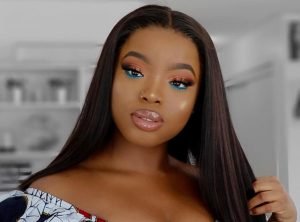 Instagram:@toniolaoye1
YouTube: Toni Olaoye
Twitter:@toni_olaoye
If you have ever stumbled across Toni Olaoye's YouTube channel, then you should be familiar with her famous introduction. "My name is Toni, Toni Olaoye, and if this is your first time stopping by, you are most definitely welcome."
Toni Olaoye is a Nigerian-Canadian based beauty vlogger who loves to show how you can pull off different make-up looks for different occasions. She's not afraid to play with colors and creates different amazing looks on each of her videos. With a YouTube channel of over 480.000 subscribers and an Instagramfanbase of over 128,000 followers, it is no surprise that she makes this list.
7. PatriciaBright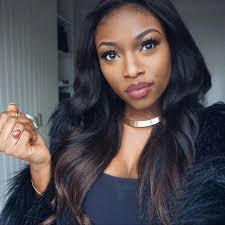 Instagram:@thepatriciabright
YouTube: Patricia Bright
Twitter:@PattyOLovesU
If you're looking for a YouTuber who reviews fashion and beauty products with absolute honesty, then you should check out this lady's channel.
With her YouTube community of over 2.8 million subscribers and Instagramfanbase of over 1 million followers, Patricia is one vlogger who isn't afraid to give honest opinions about brands and their products. She undoubtedly remains one of the most successful Nigerian Youtubers
8. Toke Makinwa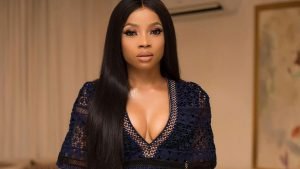 Instagram:@tokemakinwa
YouTube: TokeMoments
Twitter:@tokstarr
Toke Makinwa has a day-job working her voice as an OAP at Nigeria's Rythm 93.7 FM. Still, when she is not working on radio, she's dishing out lots of advice about love and relationship on her Youtube channel, Toke Moments.
The YouTube channel was launched in 2012 and has since then gained popularity in the news for controversial tips often given out by the OAP. Think of the show as a Nigerian version of Steve Harvey's Act Like A Lady, Think Like a Man. With a YouTube channel of over 60,000 subscribers and an Instagram following by over 3 million people, Tokstarr, as calls herself, fits into this list perfectly.
9. UwaniAliyu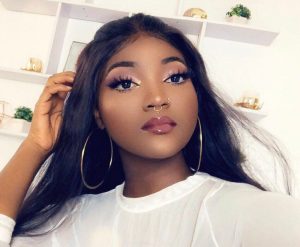 Instagram:@uwanii
YouTube: Uwani Aliyu
Twitter:@TheUwaniAliyu
UwaniAliyu is a Nigerian born beauty guru who is popularly known for her eponymous channel's videos. She started her channel in 2010, making her one of the earliest YouTubers from Nigeria.
Over the years, she has gained popularity for her customized make-up, hair, and fashion tutorials, as well as lifestyle vlogs. She has over 70,000 subscribers on YouTube and over 30,000 followers on Instagram.
10. PeakMill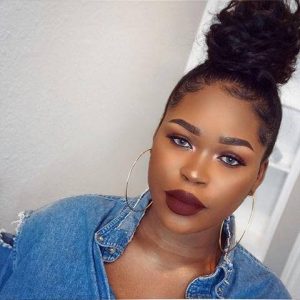 Instagram:@peakmill
YouTube:peakmill
Khadijah, popularly referred to as Peak mill, is also one of the earliest YouTubers channels in Nigeria. She makes beautiful wigs on her channel, and when she isn't making wig tutorials, then she is creating a make-up tutorial.
One thing that makes her channel stand out the beautiful Nigerian songs she plays in the background. With over one million subscribers on YouTube and over 800,000 followers on Instagram, there is no doubt that Peakmill has captured the heart of many with her creativity.
Final Word
We have created our list of the top Nigerian vloggers using their popularity measured by their YouTube subscribers and Instagram followers.
There are other Nigerian Vloggers who have also made a name for themselves in the YouTube world asides those on our list.
Also, check out our list of top bloggers in Nigeria.