What destinations are the most affordable vacation destinations in Nigeria?
We all need to take a break, sometimes, especially after long periods of hard and intense work. Vacation time definitely brings joy to the hearts of Nigerians as this one of the few times they have to enjoy themselves away from their jobs, traffic and the entire situation of the country
One problem people often have is planning the right vacation. Figuring out where to go, how long to go for, and how much to spend can cause you a lot of stress while planning a vacation.
In this guide, we have listed nine of the best and most affordable vacation destinations in Nigeria. Our list captures places spread across the country and would be especially useful to you if you love excitement and adventure.
We have also considered your pockets as we know nobody should be spending all their money while on holidays. Hence, these vacation spots are very pocket-friendly.
Most Affordable Vacation Destinations in Nigeria
Without wasting any more time, here are the most affordable vacation destinations in Nigeria: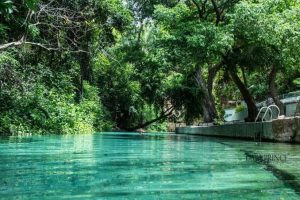 Yankari game reserve is located in Bauchi state. It is a premium destination for experiencing wildlife and the untamed natural landscape in Nigeria. It is home to over 50 species of wildlife, including hippos, fishes, birds, baboons, and elephants, allowing you to enjoy a safari experience in Nigeria.
Home to the Marshall cave systems and Wikki warm springs, the Yankari game reserve is ideal for family, friends, and couple planned. The reserve has top-notch facilities, including accommodation and sporting areas. You are guaranteed a fun and action-filled vacation when you visit the Yankari game reserve.
The Yankari Game reserve charges a fixed entry fee of 1500 Naira ($4) per adult and 500 Naira ($1) per child. Accommodation fees start from as low as 14,000 Naira ($38).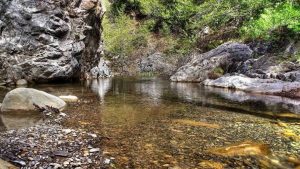 Ikogosi warm spring is located in Ikogosi town in Ekiti state. Home to the cold and warm water springs, Ikogosi pulls a sizeable number of people from around the country who hope to experience the thrill of the springs.
The spring extends over a hilly landscape and provides a lush view and experience. If you really want to enjoy the spring at its best, you should visit between February and April.
A flat rate of 500 Naira ($1) is charged for each individual, but discounts are made for groups. Accommodation in the resort starts from 12,500 Naira ($34) a night.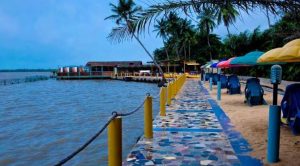 Whispering Palms is located in Badagry, Lagos state. It has an aesthetically pleasing scenery, lush environment and is tucked away from the hustle and bustle of Lagos. Its lovely palm trees, mini zoo, and beautiful waterfront view allows you to relax in the right atmosphere. 
 You can try out top-notch cuisine at its classic restaurants and cap off the night in comfortable and luxurious rooms starting from 20,000 Naira ($55). Whispering palms has a reputation for being a choice destination for families and lovers. Experience a taste of nature in a calm and serene environment and from well-furnished rooms all for your enjoyment. Visit Whispering palms today!
4. La Campagne Tropicana Beach Resort, Lagos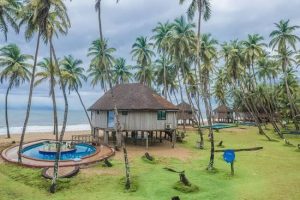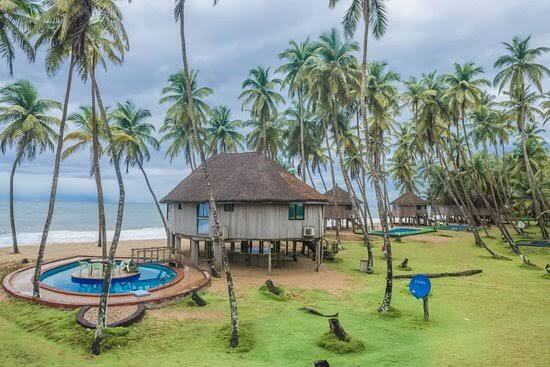 La Campagne Tropicana beach resort is located in the Lekki area of Lagos state. Its lush and comfy environment is perfect for a stay away from home. From the resort, you can take advantage of the fantastic views of the Atlantic Ocean while listening to its calming waves.
It is situated well away from the city's noise, and the resort combines luxury spiced up with African hospitality. If you are looking for a vacation with fun, adventure, and a bit of calm, then this is your destination.
At La Campagne Tropicana, you can explore the mangrove forest, enjoy some bonding time with your family, friends, or other members of your team or go fishing in the Lagoon. You can also choose to relax in the warm sand on the beach, doing nothing just getting your tan on. La Campagne Tropicana is an ideal getaway location for families, lovers, friends, and destination weddings. With prices from as low as 60,000 Naira ($165) a night, you can rent a beach house with an oceanfront view.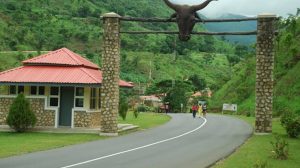 Calabar is home to several fantastic vacation destinations, top on that list is the Obudu cattle ranch. It is surrounded by lush green and is home to some very pristine birds and animals. You can enjoy the night time bonfires, cable cars, horse rides, a well-equipped golf course, or head to the water park. The terrain is also lovely for hiking and long trail walks, which we are sure you will enjoy.
Being located in Calabar, you could also choose to check out some of the other sweet spots in the area and kill two birds with one stone while maximizing your fun. Rooms at the Obudu Cattle Mountain resort start from 25,000 Naira ($68).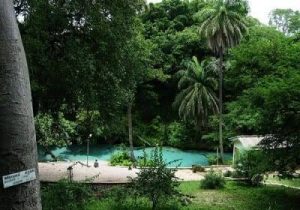 Okomu national park is situated in Benin city, and it's surrounded by rainforest. It is said to be the right spot for picnics and family vacations, especially if you have children in your family. You can catch a breathtaking view of the rainforest in all its glory from the comfort of your well-furnished accommodation.
Some of the animals you'll be lucky to meet include the forest elephants, the white-throated monkey, and about 30 other wildlife varieties. Due to its location, you might witness some rains, so prepare accordingly.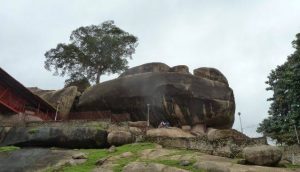 Olumo rock is one of the oldest and most affordable vacation destinations in Nigeria. It is located in Abeokuta, the state capital Of Ogun state. The granite rock is enormous and has formed due to years of prehistoric formations.
The rock houses numerous caves, and some of these caves are said to be 20 feet long and 25 feet wide. It is 137 meters above sea level, which makes it one of the highest points in Nigeria.
An entry fee of 700 Naira ($1.93) is charged as a gate fee, while hotels around the area start off from 10,000 Naira ($29).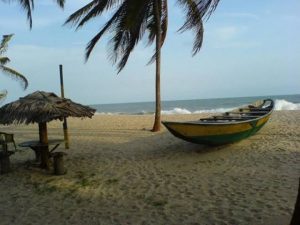 The Port Harcourt tourist beach, which is located on the Rivers state coastline, is one destination you do not want to miss. If you are looking to enjoy some quality time with your significant other, then you should look no further than this serene beach environment.
Enjoy the sounds of the waves while you sunbathe or eat lively cuisine from the available restaurants. Live performances are also available in this beautiful vacation spot.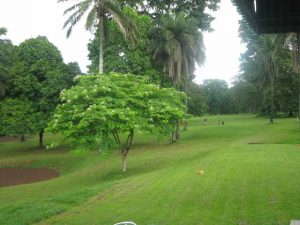 Finally, on our list of the most affordable destination locations in Nigeria is IITA. IITA is short for The International Institute of Tropical Agriculture. It is located in Ibadan Oyo state. It serves a dual purpose as a research facility and also as a top vacation destination.
IITA is home to a variety of birds, a 3km lake, and lush vegetation all for you to enjoy. Take a walk under the cool sun with nature as your guide to enjoy this location to the fullest. 
IITA room charges are as low as 12,000 Naira ($33) a night. If you are in Ibadan or somewhere nearby, this is definitely a place you should visit.
Conclusion
There you have it, the most affordable vacation destinations in Nigeria.
We hope this guide will help you carefully choose and plan your next vacation without much hassle. Remember that your vacation time is for your relaxation and your relaxation alone. Avoid all forms of work during this period and focus on having the maximum fun you can have. 
The great thing about these vacation spots in Nigeria is that they are very pocket-friendly. Most people believe they have to break the bank to have a good time, but the opposite is true. The destinations on this list are easily accessible and affordable. What are you waiting for? Start planning your next holiday today!
Also, you can check out our list of the best resorts to visit in Nigeria.