Ever wondered what the best resorts in Nigeria are for a getaway trip, then this article is meant for you.
Nigeria is known for its beautiful landscapes, enjoyable environment, and easy-going nature. If you are reading this, then you are either planning a holiday, thinking about one or just shopping around for something to do. Rest assured, we have got you covered as we have taken out time to research and bring to you five of the best resorts Nigeria has to offer down to how much it would cost you.
Without taking much of your time, let's into these resorts in detail. Spoiler alert: you will definitely be booking a trip to one of these places by the time you are done reading.
Best Resorts in Nigeria
This article is a guide to helping you find the best resorts in Nigeria for vacations, family or group events. Here are the five best resorts in Nigeria:
1. Kamp Ikare Beach Resort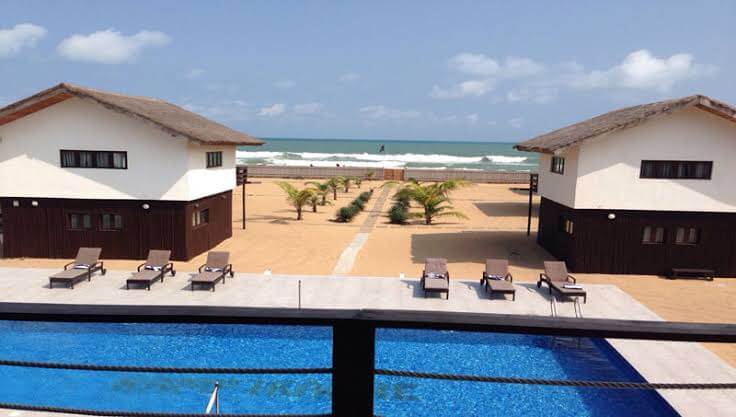 Kamp Ikare beach resort can be likened to a well kept open secret. It is located on the coast of Lagos in a town called Ikaare which is only accessible by boat. It is a summer beach styled resort which is packed with loads of fun activities and is perfect for a romantic getaway. The resorts provisions for accommodation are quite minimal. This is because they have only 6 duplex cabins around a pool. So if you want to lodge at the resort, you would need to call ahead to reserve your spot.
There are so many fun activities to have at the resort, including water sports like skiing and boat rides. You can also have a swell time eating some very well made food from the resort's kitchen. Due to the private nature of the resort, you get estimates after contacting the staff at the resort. You would need about 40,000 Naira ($114) to enjoy meals, a boat trip, and accommodation at the resort.
2. Obudu Mountain Resort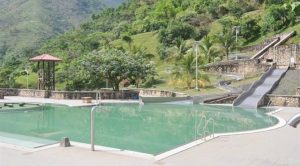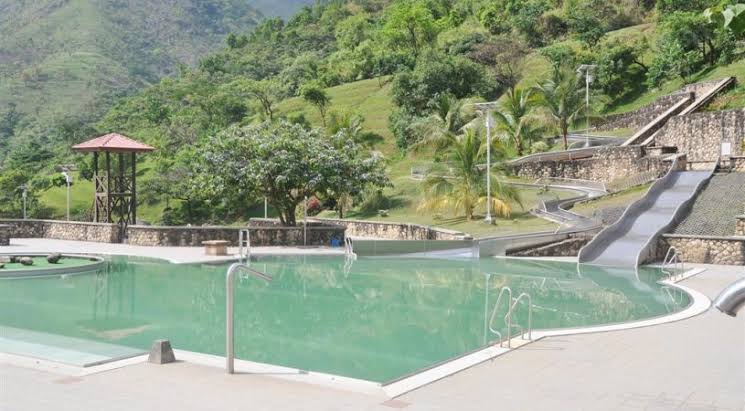 Cross river state is arguably the most talked-about of these best resorts in Nigeria. It is located in the Obudu region of the state which is known for its remarkable mountainsides. What most people know about this resort is that it has the longest cable car in Africa which spans 4km in length. The resort has a nice mountain view, exquisite accommodation. It also serves well prepared local and international meals and a host of other fun activities.
Obudu mountain resort costs 200 Naira ($0.5) for access and 300 Naira ($0.8) for the canopy walk. The Nigerian Conservation Foundation (NCF) manages the Obudu cattle ranch canopy walk. Base rooms at the resort start from 25000 Naira ($75), come with access to facilities which include; free WIFi, a gym, and a complimentary breakfast. You can never have a dull moment at Obudu mountain resort.
3. Whispering palms resort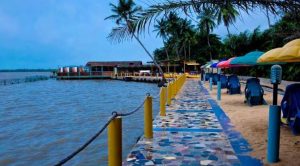 Whispering Palms is located in the coastal area of Badagry, Lagos state. It is home to some of the best and most beautiful scenery the coastal region has to offer. The cool breeze from the ocean and the aesthetics from the resort itself makes whispering palms a destination for lovers and thrill-seekers. Enjoy the trees, well-designed accommodation, outdoor relaxation, fun activities, and exotic food when you visit.
Although whispering palms offers a wealth of luxury and comfort, it is quite affordable. A visit to the resort will cost you 2000 naira ($5) per head although individual activities will differ in prices. To lodge at the resort, it would cost you 15000 naira ($42) per night. This is quite a bargain for all the fun and excitement you'll be getting during your stay. Whispering palms is a perfect escape from Lagos city life, and you should visit today.
4. La Campagne Tropicana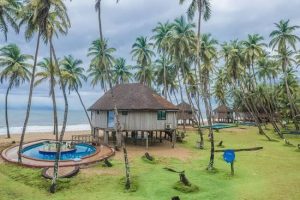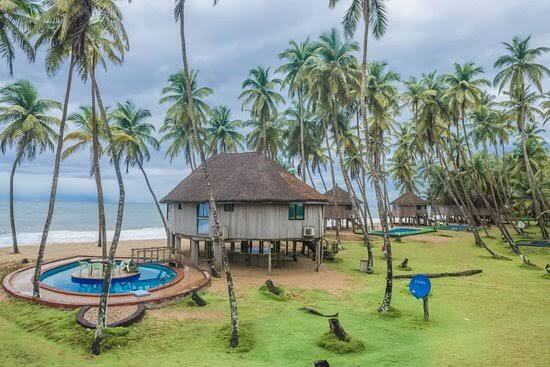 La Campagne Tropicana is one of the best resorts in Nigeria because of its serene environment and lovely atmosphere. To put it in similar terms, it can be dubbed a paradise on earth. Located in Lagos, the resort is a unique combination of a mangrove forest, the Atlantic Ocean, a beach, a savannah, and a freshwater lake. The resort is one of the most visited beach resorts in Africa and, has earned its reputation through consistent service.
The resort is located safely away from the tedious nature of Lagos city life and to book a stay at this luxurious paradise, the prices for rooms start from 60,000 Naira ($171) per night. For visitors to the resort, it would cost 5000 Naira ($14) per adult and children aged 4-12 pay 1500 Naira ($5) per child. Book a stay at this nature's paradise or visit, either way, you won't regret it.
5. Le Meridien Ibom Hotel and Golf Resort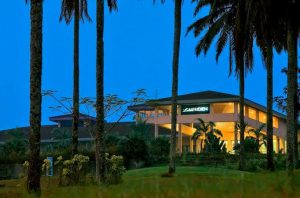 This resort is so good, many call it pride of Uyo, located in the state capital of Akwa Ibom. Built on a hilltop ridge the hotel and resorts a higher ground and fancier aesthetics. Visit Le Meridien today, and experience comfort like you've never felt. The resort provides; a golf course, spa, a functional gym, room service, and a breath-stopping view of the rainforest among other activities. The resort is home to an 18 hole world-class golf course which is every golfer's heaven.
To book your stay in the resort, rooms start at 50,000 Naira ($142) per night. You should also know that pets aren't allowed so you can't bring your pets along. Parking is free, and you can enjoy some of the best local and international dishes from the resorts on-site restaurant.
Final word
Rest and relaxation are vital to life, so you should take some time off in the most relaxing places. This relaxation time is when you be at peace away from the hustle and bustle that comes with living in the city. This is why you need to take a trip to the resorts in the countryside to get back in touch with nature.
In this guide, we have listed the best resorts in Nigeria. We hope you find it useful when planning your next vacation or getaway. These resorts are great honeymoon destinations, family getaway locations, and friends or team retreats.
You should also read our list of the most affordable vacation locations in Nigeria.