Thinking of renting a house in Ibadan? You should read this list of 9 tips to consider when house hunting in Ibadan.
Ibadan, the city of brown roofs, is unarguably the largest city in West Africa and the largest in Africa. In spite of this, however, the population of Nigeria makes finding decent accommodation at fair prices an uphill task in the city of seven hilltops. 
 Ibadan is gradually becoming an attractive place for Nigeria's growing urban elite and not just because you can get good houses for less. Ibadan is a growing city and has become home to many firms and industries, providing job opportunities to many. The cost of living in Ibadan remains comparatively low compared to other parts of Nigeria, especially Lagos. Asides the fact that you can get cheaper food, spend less on transportation, life is generally more comfortable in Ibadan. The sheer size of Ibadan, however, can make finding the right house a little harder.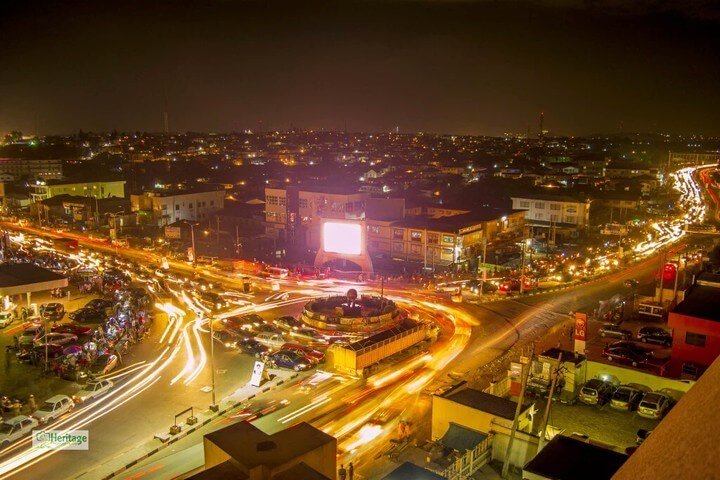 The deep underlying truth is that not every cheap accommodation is great, and not all great accommodation is affordable. While the cost of housing still remains low in Ibadan, you have to consider certain factors before paying for a new place. 
9 Tips To Consider When House Hunting in Ibadan
As a guide, we have compiled this list of 9 tips to consider when house hunting in the great city of Ibadan.
1. Know Your Budget
Like everywhere else in the country, your money determines the type of accommodation you get, and Ibadan is not left out. The ancient city of Ibadan also has its high and low brow areas with different housing costs, so the trick is to find one that fits right in your budget. Highbrow areas in Ibadan attract as much as a million Naira ($2700) in rent per annum. For such houses, first-time leasers have to pay the standard 20% agency fee, 10% legal fee as well as security and waste management fees in addition to the rent fee. 
Highbrow areas include Old Bodija, which attracts rents as high as 600,000 ($1655) for a three-bedroom flat and 400,000 ($1105) for a two-bedroom. Old Bodija is one of the oldest parts of Ibadan, with many renovated houses. Jericho, Iyanganku GRA, Oluyole, Agodi GRA, Akobo, and Onireke GRA are the most expensive and exclusive places to stay in Ibadan. For rent in these places, minus agency, and legal fee, you must have a minimum of 300,000 Naira ($827).
If you're looking for something less expensive as a student or corper, you should check out areas around the University of Ibadan and The Polytechnic Ibadan. 
2. Accessibility to Your Place of Work
Ibadan has one of the cheapest transportation costs in the entire south-west with a variety of options. From your rickety local buses and world-famous Micra Taxis and bikes, you can also choose to hitch a bride using the Bolt or Opay cab services. Although all these are readily available, you should make sure that you cut your transport costs as low as possible. Opt for houses close to your place of work to make your transportation faster and cheaper.
Corporate offices and organizations are located in some regions of the city, including Dugbe, Mokola, Oluyole, Challenge, Bodija, Gate. If you're an entrepreneur or a job seeker, you should stay in these areas or places close by. However, not companies are located within the town itself as multinationals; like British American Tobacco, Guinness, Nigerian Breweries, Flour Mill are domiciled along Lagos/Ibadan expressway. 
3. Check Online Sources First
When house hunting, one trick to saving you the stress of moving from one place to another is to do some online research. Technology has simplified the process of house hunting with websites like Property 24, Propertify, where available homes in various states are listed. With these sites, you get a list of houses for rents in different areas of the city and an idea of the rent costs in such areas in case you have to do some offline research. 
Like in many parts of Nigeria, estate-agents are also the cause of high rents in Ibadan as they often tend to inflate the cost to receive their percentage. Direct accessibility to the landlord of the house will reduce your spending by nearly 30%. These days landlords make direct adverts of existing accommodation themselves, and you can take your pick without the stress of moving around Ibadan on a hot day.
4. Security
Security is a general issue in Nigeria and some parts of Ibadan are not left out. When going for a physical walkthrough of the house you intend to rent, do not only observe the house itself. Also, pay attention to its environment; note the type of people that have access to the area and security measures in the area i.e., night guards and street gates. Make sure to check if the house you plan to rent has a fence, burglary proofs for the rooms, a sturdy gate, and a security person. You can also find out other details of the area's security from the estate agent and landlord. 
Areas such as Molete, Iwo road and Opeyemi should be avoided as they are very volatile to clashes often.
5. Make Your Enquires
One way to know if an accommodation is right for you is by noticing red flags. These red flags are things you would usually overlook in the beginning but become obvious problems much later. Unpaid electricity bills, a large number of empty rooms, torn window nets, dirty environments are all warning signs towards a much larger problem. 
After checking the house with the agent, go back again by yourself without the agent's knowledge. Go with someone you know and trust and make enquiries about the house from neighbors and people who already stay there. This will give you a much better insight into the house and the environment in general. 
6. Check for Basic Facilities
Check for water! The accommodation should have running water and a backup in case there's no light to pump water (well). Constant light or at least regular light is also a criterion. When making enquires, ask about the rate of electricity in that area, how often do they have light and for how long? The access roads must also be good to make commuting a pleasant experience. 
7. Check for Unpaid Bills
When making your enquiries, find out if the previous tenants left any unpaid bills. Make sure electricity bills, waste management, and security bills are up to date before you move in. 
8. Beware of Fake Agents
A lot of people have fallen victims of these dubious agents. When looking for accommodation, it is best you work with estate agents recommended by friends and family.
Secondly, don't be in a rush to pay when you get a house. Make your enquiries about the house to know its true state, the authorized agent, and the landlord. 
9. Never Check Out A House Alone
You should go house hunting with a friend, a colleague or an acquaintance. It always pays to get a third opinion on things. An unbiased mind allows you to see things from a different perspective and prevents you from making mistakes. 
Conclusion
Sometimes you also have to go with your gut. How you feel about an apartment. Never ignore your feelings about important subjects like accommodation because that is your safe place. Before choosing to make that move or find a new place to stay in Ibadan be sure to consider these tips when you go house hunting in Ibadan.