What are the top loan apps in Nigeria?
Are you running low on cash? Are responsibilities piling up like a heap of unwashed clothes?
What if I told you that you could access a collateral-free loan right from your smartphone.
The Fintech revolution in Nigeria has birthed amazing tech startups. Some of these startups offer quick, collateral-free loans to individuals seeking loans for personal or business use without stepping a foot in the bank.
In this article, we have researched and compiled a list of the top loan apps in Nigerian. Also, we have included information such as:
What devices are these loan apps available on?
How much can be loaned?
How much interest is charged on each loan and what is the repayment period?
Who can receive these loans?
Top Loan Apps in Nigeria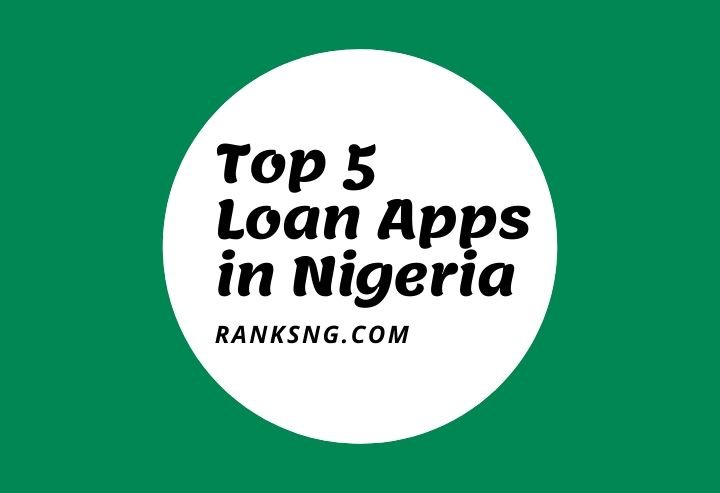 Without wasting any more time, here are the best loan apps in Nigeria:
The PayLater application is a user-friendly online loan app that caters to the needs of individuals and SMEs in Nigeria to help settle unexpected bills or emergency cash needs. It provides short-term loans at the click of a button without collateral.
The PayLater application was developed by One Finance & Investments Limited with a mission to provide individuals with limited access to finance short-term and affordable consumer credit.
PayLater Loan Packages:
PayLater Ladder: This loan package is specifically targeted towards students and the unemployed. It is a progressive loan package that gets bigger as you ascend the ladder. New and unemployed users need to build their creditworthiness to improve their loan package. If they can pay up their loan within the specified duration, they get to access a higher loan when next they need one.
PayLater Plus: This loan package is for the employed. If you are a consistent salary earner, you stand a chance of accessing loans of up to 500,000 Naira. All you need do is to have a stable source of income for at least one year.
PayLater charges an interest rate of 1% daily. What this means is that if you take a loan of 1,000 Naira repayable after 30 days, you will repay 1,300 Naira. The PayLater mobile application is only available on the Android platform for now.
The PalmCredit loan app operates as a virtual card with any time and anywhere easy loan access. With PalmCredit, you can access loans of up to ₦100,000 within minutes with just your mobile phone.
To access loans on the PalmCredit loan app, all you need do is complete an application within seconds and receive the credit straight into the bank account you have provided. With PalmCredit, you can get loans from as low as ₦2,000 to as much as ₦100,000 depending on your credit score. You can choose your loan duration and get a zero interest rate if you repay your loan within 2 days.
The PalmCredit offers you types of loans when you log in to the app; Airtime Loan and Installment Loan. The Airtime Loan lets you quickly borrow airtime when you run out of call credit on your phone. You can top up your airtime with as much as ₦10,000 with repayment duration of 14 working days. The Installment Loan lets you access real cash as much as ₦100,000, which will be sent to the bank account you have provided. This loan can be repaid within 1-6 months.
To obtain a loan from PalmCredit, you need to provide the following requirements:
Your Bank Verification Number
Full Name.
Age (must be 18 years old and above)
Primary Telephone Number
Your Occupation Information
These basic requirements are needed by PalmCredit to have insights about their customers. The app is easy to use and requires no collateral or guarantor.
Another advantage of the PalmCredit app is its referral system. For every user you invite to the platform, PalmCredit will send you ₦600 as a referral bonus. PalmCredit is owned by Transnet, a subsidiary of Transsion Holdings. To download the PalmCredit mobile app on your Smartphone.
The QuickCheck lending platform is a loan application that leverages machine learning to predict user behavior and evaluate loan applications accordingly. It was designed for individuals and small businesses to take advantage of.
With the QuickCheck app, you never have to go broke again. All you need to smile to the bank is your Smartphone.
This application is easy to use, fully secured and guarantees you an instant loan within minutes. To get cash within minutes, simply do the following:
Download the app and register
Apply for a loan
Get your cash within minutes
As a QuickChecker, you can quickly access loans of up to ₦30,000 without any form of collateral repayable within 15 – 30 days. The QuickCheck loan app offers you an interest rate of 1% daily.
To successfully obtain a loan from QuickCheck, you are expected to provide the following information:
Phone Number
Bank Verification Number (to be used for verification by QuickCheck)
Facebook account
The QuickCheck app is only available on the Android platform.
How does getting a loan of ₦200,000 within 30 minutes sound to you? Interesting, right? That is a fantastic benefit the Branch app provides when you apply for a loan with them.
Branch is a market leader in the online lending industry with a strong presence in Nigeria, Tanzania, Mexico, India, and Kenya. With Branch, getting loans is super fast and easy. There are no hidden fees, no paperwork to delay the loan approval process, and no restrictions on how the loan received is utilized. The loan process was designed to fit the needs of private individuals and small businesses, and its reliability is second to none. To qualify for a loan from Branch, you are required to own a smartphone, provide your valid bank account information and BVN as well.
Branch uses the information found on your mobile phone to determine your credit score. You must maintain a good credit score and provide correct information for your loan applications to be successful. The Branch loan interest rate is determined by a lot of factors such as credit score and repayment history. Still, generally, your loan term is usually between 4 Weeks – 15 Months and with 14% – 28%.
To determine your loan term and interest rate, Branch depends on factors such as credit score and repayment history. Branch's loan term is typically between 4 – 40 weeks with an interest rate range of 15 – 34%. The Branch app is easy to use, and you can receive your loan in your bank account within minutes of applying.
The Branch loan app is only available on the Android platform.
Aella Credit is one of the best online lending platforms ever to hit the Nigerian market. With its primary focus on employee lending and empowerment, Aella Credit is building innovative and sustainable ways that make it easier for Nigerians to get access to financing.
With no paperwork or collateral required, Aella Credit provides quick and affordable loans to its customers via its collaboration with 3 of Nigeria's leading credit institutions. To serve its customers well, this online lending platform gathered over five years of market data and insights. Using these insights, they built a proprietary credit scoring algorithm, which helps to determine a customer's creditworthiness and subsequently determine an applicant's loan eligibility.
With Aella Credit, you can gain access to loans up to ₦90,000 as an individual. On the other hand, an employee whose company is registered with Aella Credit stands a chance of borrowing up to ₦720,000. The platform offers short-terms loans repayable within 60 days. To successfully borrow money from Aella Credit, you need to provide the following:
Bank Verification Number
Bank Account Details
Employer Registration (necessary for employed persons)
Smartphone.
Processing Fee of ₦30.
On the Aella Credit platform, interest rates vary by customer classification. In-network customers, employees who are registered by their companies, enjoy a monthly interest rate of 1 – 14% while out-of-network customer interest rates vary between 4 – 29%.
If you are interested in signing up with Aella Credit, download the app on your Android smartphone and proceed.
Conclusion
Because a loan app finds itself on our list of the best loan apps in Nigeria doesn't mean you should take out a loan without studying their Terms & Conditions (T&Cs).
Also, ensure you consider the interest rates and payback period before submitting that loan application. Where unclear, please ask questions. Loans with short repayable periods are known to do more harm than good for small businesses; hence they are not advised.
What app do you rely on to get quick loans? and how reliable are they? Please share it with us in the comment section.