Before we go on to consider the top 10 DJs in Nigeria, let's paint a little scenario.
Imagine a party without a DJ, where everyone has to move around to imaginary songs playing in their heads, now pause and imagine that same party this time with a DJ playing the latest hits.
When it comes to the Nigerian entertainment industry, we cannot ignore the role of DJs. Whether it is getting a party started or taking it to its peak by mixing and matching the right music, DJs set the mood for any event. The life of any party DJs, unfortunately, do not get enough recognition in the Nigerian entertainment industry.
Whether they're shuffling music at highbrow events or queuing and dishing out music on radio stations, DJs remain masters at their craft. Depending on the occasion, they know the right songs to keep their audience hyped or relaxed. DJs also contribute to the popularity of music in the entertainment industry by exposing people to new artistes and sounds.
Over time, DJs in Nigeria have evolved from merely scratching to making music using their beats and featuring A-List and new artistes' vocals on their tracks.
Top 10 DJs in Nigeria
Here are the top 10 DJs in Nigeria in no particular order for your reading enjoyment:
1. DJ Big N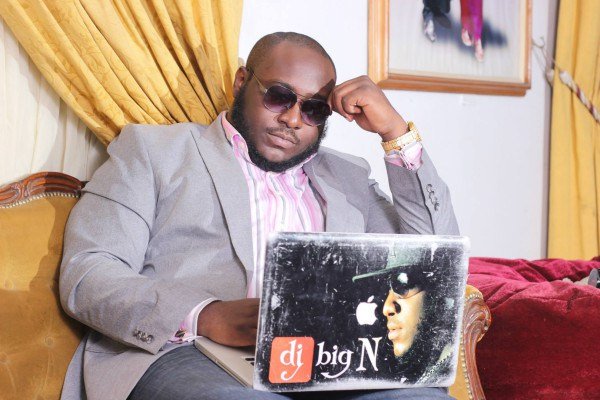 Mavin in-house Dj, Nonso Temisan Ajufo popularly known as DJ Big N, is no stranger when it comes to the wheels of steel biz. DJ Big N started off his career as far back as 2007 in the UK, playing at local clubs. In 2009, he got his big break while playing for the Nigerian independence in Coventry.
The University of Lagos graduate is not only a beast on the wheels but also a sound genius. He has put out a couple of mixtapes which include; Mavin All Stars mixtape ", the 'Surulere Mixtape Volume 1', and the "ENERGY Mixtape." In 2014, Big N was signed to Mavin Records, becoming the label's in-house DJ. His notable achievements on the wheels have earned him a place on the list of the top 10 Nigerian DJs.
2. DJ Enimoney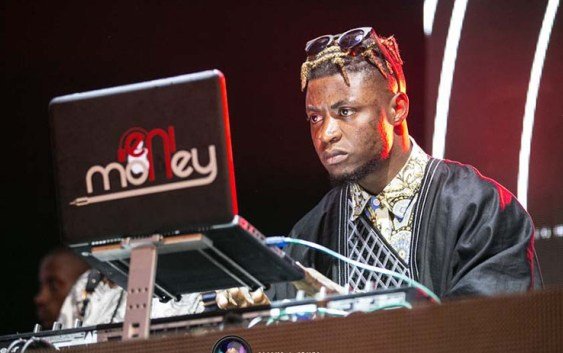 Official DJ of YBNL Nation record, Eniola Adedeji, known by his stage name DJ Enimoney, comes next on our list of top DJs in Nigeria. DJ Enimoney showed his inclination for music as far back as his secondary school days in his hood in Bariga in the budding city of Lagos, Nigeria.
Younger brother to Nigerian rapper Olamide, Dj Enimoney rose to the public eye in 2016 with his debut single "Oya dab" featuring his older brother. He has since then put out other hit tracks that have caused him to be dubbed "King Of Street DJs."
3. DJ Kentalky
Ibrahim Ozimah, popularly known as DJ Kentalky, kicked off his DJ career in 2007. He started off playing mixes in nightclubs and at various thematic events but has since then become a force to be reckoned with in the music industry. He stands out with his distinctive manner of combining different kinds of music in one playlist. This feature differentiates him from other DJs and also bagged him a few awards,
DJ Kentalky currently works as the in-house DJ at Naija FM 102.7 in Lagos.
4. DJ Lambo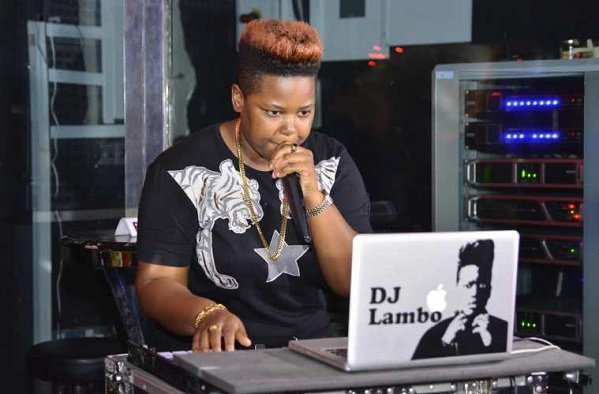 Real name, Olawunmi Okerayi, DJ Lambo started off her career in 2008 as a radio on-air personality in Ray power 100.5, Rhythm FM 94.5, Love 104.5 FM. A self-taught DJ, Lambo decided to break in professionally as a DJ in 2009, becoming one of the few female DJs in the country. Signed to Mi Abaga's imprint loopy records in 2013 before the merger with Chocolate City in 2015, Lambo was an artiste under Chocolate City.
She later became the president of Choc Boi Nation, a record imprint of Chocolate city music. Lambo has performed at high brow events since her rise to stardom and has proven herself well enough to be added to the list of top Nigerian DJs.
5. DJ Cuppy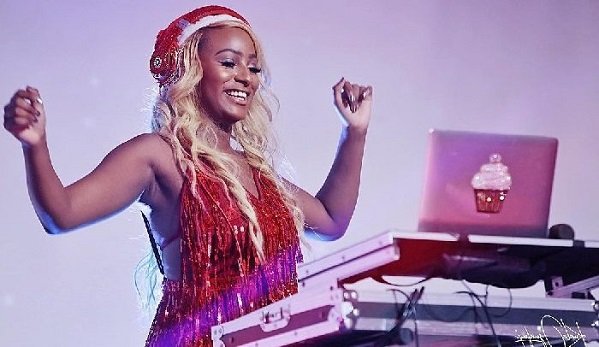 DJ and producer, Ifeoluwa Otedola, known as DJ cuppy, gained reputation following her extensive African tour "Cuppy Takes Africa." Daughter of business mogul Femi Otedola, Cuppy, holds a Masters in Music Business from the University of New York. She went on to intern at Roc- Nation, a USA based record label owned by JAY-Z and kicked off her career as a DJ professionally in 2013.
Cuppy has dropped several compilation mixtapes; in 2017, she released "Green Light," her first official single featuring Tekno. She has gone on to release several more music since then, the most recent of which being "Gelato" featuring Zlatan. In 2018, She was announced as a DJ ambassador for Pepsi.
6. DJ Consequence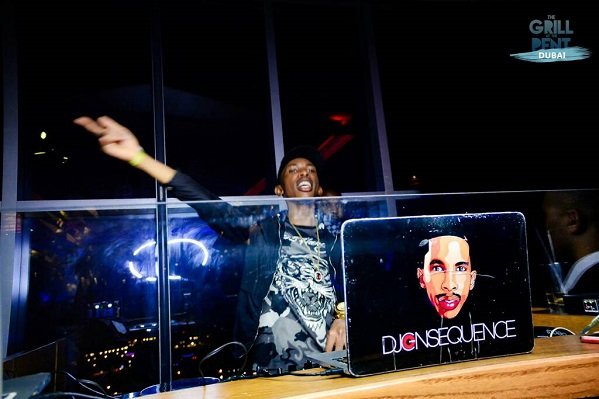 Well known for his constant release of compilation mixtapes, Akeredolu Precious Pelumi, known as DJ Consequence, started unlocking his disc jockeying talent as far back as high school.
The Ondo born Unilag graduate has proven to be a standout in recent times working as an in-house DJ for top clubs such as Quilox and Rumours club. Consequence released his first official single "In A Benz" featuring Ycee in 2016 and has followed it up with a couple more singles.
7. DJ Kaywise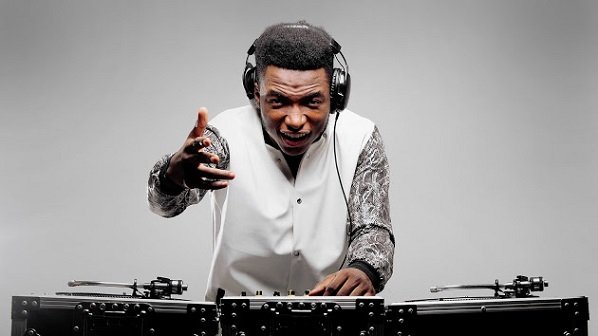 Real name, Ayorinde Okiki Kehinde, DJ Kaywise, has carved a niche for himself with the number of exciting compilation mixtapes he has dropped.
The Lagos born DJ has earned himself a reputation on the streets due to countless mixtapes he released and has also worked with several radio and tv stations. His annual concert, "Joor Concert," which kicked off in 2016, is well known and attended by many.
DJ Kaywise also owns "Kaywise Academy," a school where people are trained in the art of disc jockeying.
8. DJ Neptune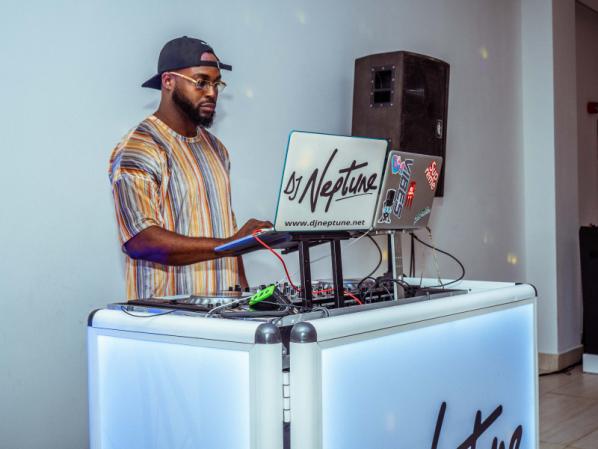 Imohiosen Patrick, known as DJ Neptune, kicked off his career professionally in 2009 at Ray Power 100.5 FM, Nigeria's first radio station. DJ Neptune showed an interest in disc jockeying from age 10 entertaining friends and acquaintances. He went on to work with Naeto C in 2008, becoming his official DJ, which marked his big break.
Neptune has released several compilation mixtapes, he dropped his first album in 2008, featuring several Nigerian artistes. DJ Neptune is regarded as one of the top-notch DJs in the country.
9. DJ Xclusive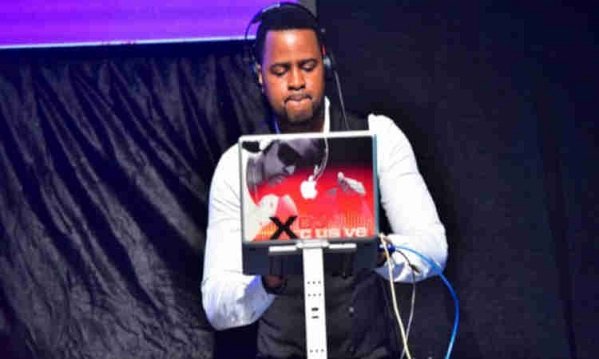 DJ cum producer, Rotimi Alakija kicked off his career professionally in 2003, performing in nightclubs, he went on to become the official DJ of record label Empire mates Records owned by Banky W and Demurun in 2011, the same year he became the official DJ for cool FM 96.9.
DJ Xclusive has performed for various international acts like Neyo, Rihanna, Nas to mention a few. A graduate of computer and physics science from Reading University, DJ Xclusive has earned a number of awards and has over the years proven to be one of Nigeria's finest DJs.
10. DJ Spinall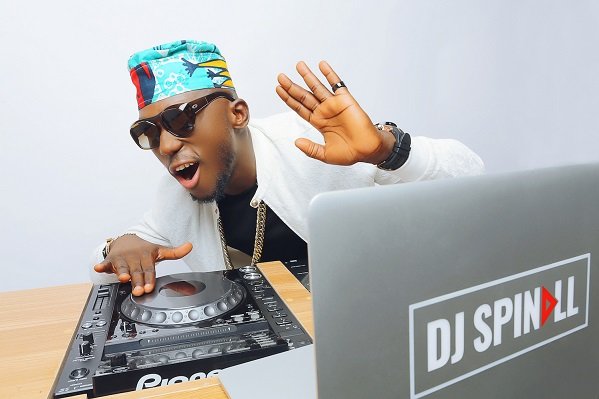 Sodamola Oluseye Desmond, better known as DJ Spinall, is a graduate of electrical engineering from Olabisi Onabanjo University. He kicked off his career in 2003, spinning records while in university. Know for his signature red cap, Spinall became the official DJ for Wande Coal and shortly after Mavins records in 2013, before leaving the label.
Fondly referred to as "The Cap," DJ Spinall became the first Nigerian DJ to bag an endorsement deal signing with Smirnoff in 2013. In 2018 he signed to Atlantic Records and has bagged several awards and endorsement deals. He has released numerous compilation mixtapes and three albums. Spinall is known for his mixture of diverse music bringing about cool vibes, he is not restricted to any genre of music.
Honorary Mention: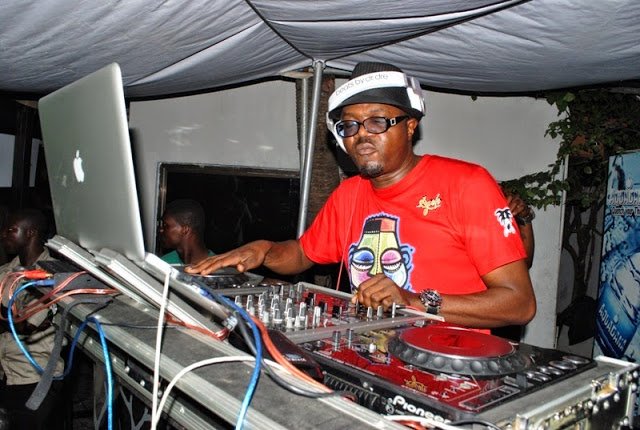 This list of top DJs in Nigeria would be incomplete without mentioning DJ Jimmy Jatt. Born Oluwaforijimi "Jimmy" Adewale Amu and popularly known by his stage name DJ Jimmy Jatt. DJ Jimmy Jatt is regarded as one of the pioneering hip-hop DJs in Nigeria. Starting off as a rapper, DJ Jimmy Jatt turned to disc jockeying after failing to get signed by a record label.
He is popularly known for "Jimmy's Jump Off Concert," which he started in 2008 and grew to become one of the most notable concerts in Nigerian entertainment history. Jimmy Jatt has received quite several awards for his work and has some tracks to his name and he can make a case for being one of the best Nigerian Disc Jockeys of all time.