Many artiste managers, through their achievements, have come to be regarded as the top artiste managers in Nigeria.
Do you ever wonder about the people pulling strings behind the scenes for the success of your favorite artist? Well, this article dives into one of the most impactful professionals in any artist or band's team; The artist manager.
An artiste manager oversees the affairs of an artiste. They represent the artiste's interest. They share a close professional relationship with their clients. From planning their client's gigs, setting out dates for record or album release date, to mapping out several strategies that would help achieve the success of an artist. They serve as an advocate to an artiste, looking out for their best interests.
Artiste managers share a strong interpersonal relationship with their clients and act as a guide/go-to person for their clients
The Nigerian music industry is an enormous one, with a host of A list artiste and time to time, the emergence of new acts surfaces. There is a need for someone to oversee an artist's affairs. Some people find their way into the path of artist management when they rise to stardom and a family member or close friend acts as a trusted adviser to nurture their career. Some others work their way up from managing local acts, climb the corporate ladder at a management company, or switch careers from working as personal assistants, talent agents, A&R representatives. Most often, those who make artiste management their long-term career usually go on to establish talent management agencies.
Top 7 Artiste Managers in Nigeria
This article contains the top 7 artistes managers in Nigeria right now in no particular order.
1. Godwin Tom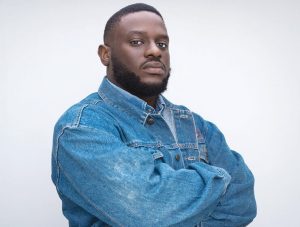 Godwin Tom is a renowned talent manager, creative entrepreneur, and the CEO of 'imanage Africa Talent and Events management company,' a talent management outfit set up in 2017.
In 2008 after quitting his job at a PR firm, he has set off his career as a talent manager. The first artist he managed was Mi Abaga; he managed the award-winning rapper from 2008-2010. Over the years, he has managed other artists, including Wizkid, Waje, Davido, Rooftop MCs, and many others. He has played a massive part in adding to the growth of the Nigerian music industry.
Godwin currently has some Nigerian artists under his radar, including Wande Coal, Show Dem Camp, Dice Ailes.
2. Osagie Osarenkhoe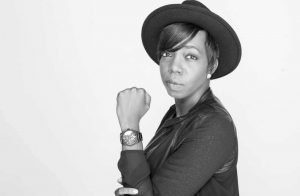 Osagie Osarenzkhoe is a talent manager and brand influencer. She is credited to have managed superstar artist Wizkid, following his break out in 2011 until they parted ways in 2016. Osagie has also previously managed A-list acts, including Banky W, Reekado banks, Niyola, Dammy Krane, to mention a few.
Known for her tremendous work ethic and her excellency at scouting new talents, Osagie owns' The Zone Agency,' a talent management outfit she launched in 2019. The agency is set up to shape their clients' careers both in a day-to-day and long-term sense. She currently acts as a manager to artists such as Good girl la, Dapo Turbana, Starboy label act, Terri.
3. Asa Asika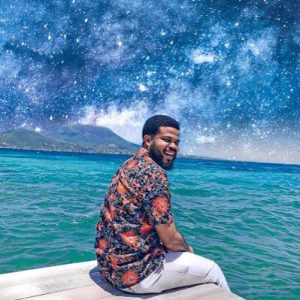 Renowned for being the manager of the afro-pop artist' Davido,' Asa Asika is one of Nigeria's most exceptional artiste /talent managers. Asa Askia co-owns The PlugNG with A&R expert Bizzle Osikoya. A cousin to the owner of defunct record imprint' Storm Records,' Obi Asika, Asa began his managerial vocation in 2012, at age 20 managing his bosom friend, Davido.
Although they parted ways in 2012, the pair came back together in 2015, and to date, he remains the superstar manager. Asa has managed several artists down the year, including Boj, Drb Lasgidi, Ayo Jay. He established a talent management outfit,' Stargaze,' in 2012.
4. Sunday Are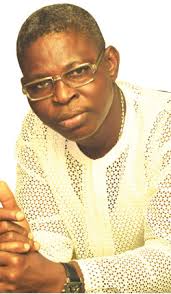 Spanning over three decades in artist management, Sunday is one of Nigeria's most respected artist's managers. The veteran manager has overseen the careers of many legendary Nigerian acts such as Christy Igbokwe, Obesere, Majek Fashek, Lagbaja. Sunday was also influential in the setting up of the group" Mo hits," managing the label acts until their disbandment in 2012.
Sunday Are, an adept talent manager of the highest repute with vast experience, in 2015 star boy,' Wizkid announced him as his new manager. He currently manages the popular hip-hop artiste. Sunday Are continues to be a significant force in the development of entertainment in Nigeria.
5. Efe Omorogbe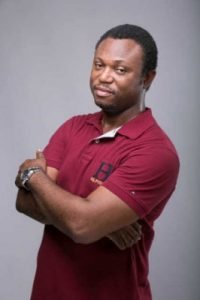 High profile talent manager, Efe Omorogbe has traversed over two decades in the business of artists management. A former rapper, and entertainment writer, Efe is the founder of NowMuzik, a firm for promoting artists. Some of the artists he has managed include K Slim, Romeo, Efa, Jay Sleek, Rocksteady, Toni Tones, etc.
Efe Omorogbe, for over a decade, has overseen the splendid career of legendary Nigerian act Tubaba. He is well equipped with the grills and dynamics of artist management. He is one of the most respected artist's managers in Nigeria right now
6. Ubi Franklin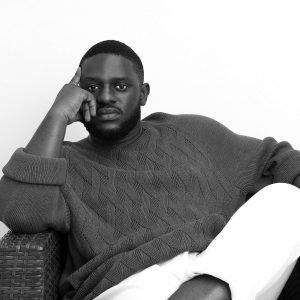 Ubi Ekapong Ofem, popularly known as Ubi Franklin, is one of Nigeria's profound music artist managers. He is the founder and CEO of record label Made Men Music Group (Triple MG). Ubi has overseen the career of numerous Nigerian acts, including; Iyanya, Emma Nyra, Tekno.
A law graduate from Madonna University, Ubi started his career working as an assistant to notable comedian, Julius Agwu. He went on to work for Ay making, promoting concerts. His first managerial exploit started in 2010, managing' Kukure' crooner, Iyanya. Ubi is one of the country's outstanding artist manager, he has time after time been recognized for his exploits.
In 2016, Franklin was called City People Music Awards' Music Manager of the Year.
7. Abuci Peter Ugwu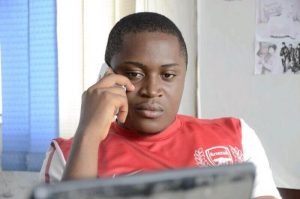 Finally on our list of the top artiste managers in Nigeria is Abuci Peter Ugwu, who has managed several top Nigerian artistes down the years including Jesse Jagz, Ice Prince .
Abuchi is the current manager of veteran rapper MI Abaga and the head of Agency and Business at Chocolate City Group. He oversees most of the artists under the chocolate city record label career and his career as an artist manager has spanned over a decade.
Conclusion
Just like music artistes and DJs, artiste managers are important members of the Nigerian entertainment industry. They are responsible for the careers of many A-list artiste and their efforts needs to be recognised. These artiste managers are passionate driven individuals who often work round the clock to ensure their clients hold their place in the music industry.
Be sure to check out our list of the wealthiest artistes in Nigeria HERE.