Do you leave in Lagos and wonder about the most exclusive residential areas in Lagos, then this article is for you.
Shelter, as we all know, is one of the basic necessities of humans and humans are preconditioned to find the best and well to do places to live in.
Accommodation in Lagos is very pricey just like other things are, but sometimes, you are left wondering just how expensive can accommodation in Lagos get.
If you're talking luxury, you have to know what to expect. Luxurious apartments in Lagos gives you the best apartments in highbrow areas with many of Nigeria's elites as neighbours. So if you're in business looking for top investors and sponsors, this would be a great neighbourhood to meet some. If you also like to have fun, you would be leaving close to some of the best places to have fun in Lagos.
These areas are also great neighbourhoods for raising a family as they provide security and peace away from the hustle and bustle of Lagos. They are also close to some of the best schools in Lagos guaranteeing your kids access to proper education.
In this piece, we will be considering seven exclusive residential areas in Lagos. We have curated our list considering certain factors which include:
Cost of property in the area
Electricity and other amenities
Security
This will help you our reader, in choosing an area you prefer and possibly finding your dream home there.
Best Residential Areas in Lagos 
Without taking much of your time, here are the most exclusive residential areas in Lagos:
1. Ikoyi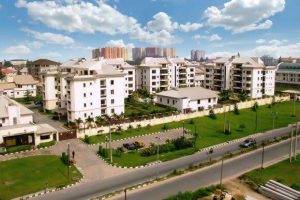 When talking about wealthy, affluent and most exclusive neighbourhoods in Lagos, a list without mentioning Ikoyi is incomplete. Located in Lagos Island, the residential area has properties for rent going 9million Naira($24,827) and properties for sale for over 100million Naira. The island is home to many of Nigeria's wealthy elite and expatriates. It is well secured with a stable power supply, paved roads, and an easily accessed and navigatable road network.
Ikoyi contains some new and well-planned estates including Parkview estate, Dolphin Estate, and some other very choice apartment blocks. These apartments are equipped with basic amenities to make your stay conducive. Living in Ikoyi allows you to enjoy proximity to many multinational firms in Lagos. If you work at any of them, you get home a lot faster.
2. Shonibare Estate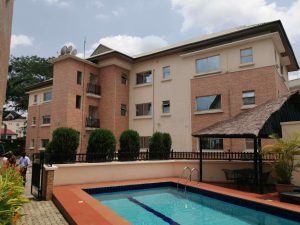 Located in Maryland, Shonibare estate is another one of the most exclusive residential estates on the mainland. Bungalows in the estate go for about 300million Naira($827,586).
This high rent is justified by its closeness to the Ikeja army cantonment, which bolsters its security. Its central location places it close to the state capital Ikeja, allowing you to enjoy the benefits that come with being in the center of Lagos. Faster routes to the island, excellent schools, fun places, and closeness to work if you work with the Lagos government all come with choosing to live here.
It is a gated community that employs the use of guidelines governing the building of houses. This means you will need to build your house in a specific style if you wish to live here. The estate is lined with street lights and well-paved roads which ease the residents of the estate and gives them comfort.
3. GRA, Ikeja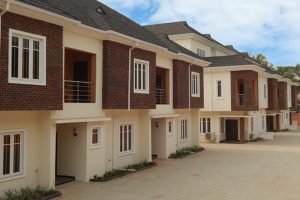 This is the second residential area located on the mainland in this list. Ikeja GRA is well known to be home to a lot of old money Lagos families. Despite the roughness and hassle usually associated with Lagos mainland, Ikeja GRA appears to be calm in the midst of the storm. It has a constant power supply, well-paved road, and tight security. Although initially planned to be a residential area, it is essential to note that the area now hosts a significant amount of commercial activities.
Acquiring property in the area could cost you as much as 600million Naira ($1.6million). Most of the common properties here include; serviced apartments, bungalows, duplexes, and detached houses.
4. Victoria Island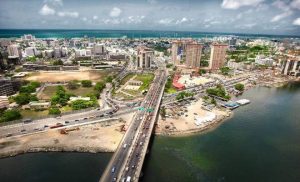 Victoria Island is a commercial and residential area mix. It holds some of the most expensive real estate properties located in Lagos. The area is also one of the few areas in the state that can rival Ikoyi with the sheer number of expatriates it houses. Victoria Island is home to some of the wealthiest businesspeople in the state.
One very notable thing about Victoria Island is that it contains a high number of embassies and consulates and has made a name for itself as being a diplomatic centre. For the price of 800million Naira ($254million), you can get yourself a decent three-bedroom flat; light, security, and excellent amenities guaranteed.
5. Lekki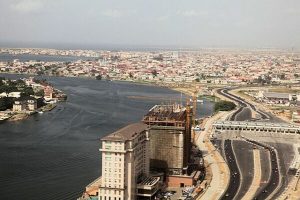 Lekki has made its niche as the home of new money in Lagos state. The area provides residents with a serene, peaceful environment making it a choice residential area.
The properties in Lekki enjoy a constant supply of electricity with paved, car-friendly roads. There are several estates in the Lekki residential area and they contain properties including luxury apartments, duplexes, serviced apartments, and bungalows. For the sum of 650million Naira ($1.7million), you can own a property in the most luxurious part of Lekki.
6. Banana Island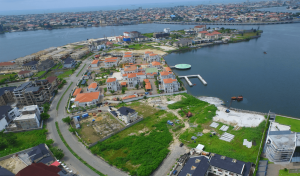 Located in Ikoyi, Banana Island is known for its exclusivity and wealthy residents. It is home to some of the wealthiest people in Lagos and Nigeria in general. The area is only second to Eko Atlantic in price.
It has a beautiful environment; well-scaped flowers, well-paved roads, and street lights. The area gets its name from the island's shape which is in the form of a banana. It contains 536 plots which cover a total area of approximately 1, 630,000 square metres. A plot of land in the area can go for as high as $1.8million (625million Naira).
7. Eko Atlantic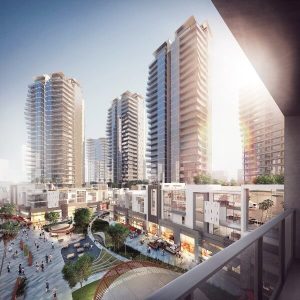 The most expensive neighbourhood on this list is Eko Atlantic.
Eko Atlantic City is currently under construction. It is located on the shores of Victoria Island, and it overlooks the former Bar beachfront. The area after construction is going to be a multipurpose destination which will include residential, commercial, financial and tourist areas.
The plan for Eko Atlantic is to become a premium destination like Dubai. It costs $4000 ($1.4million) per square metre of land, which makes it the most expensive residential areas in Africa.
Final word
Finding a place to stay in Lagos can be quite hard, especially if you're new to the city. Hopefully, this list of the best residential areas in Lagos makes your search easier.
Also, check out this list of the best places to have fun in Lagos Island.