If you live in Ilorin or just paying a visit and, you want to know the best relaxation centres in Ilorin you should keep reading.
Contrary to stereotypes, Ilorin is a fascinating city to live in when you know the right places to go and the right things to do.
Many people often assume that being a Muslim state, there are rules that must be followed in Ilorin, especially with regards wearing your hair out and choice of outfits. However, this is not the case as just like many other states in Nigeria, Ilorin is a liberal state.
To find the best relaxation centres in Ilorin, you would need a guide, and we have prepared one for you with all the information you would need. This article contains a list of the best relaxation centres in Ilorin where you can hang out and have a good time. We have included places in our list that works best for any and everyone.
In creating our list of the best relaxation centres in Ilorin, we have used the popularity of these places as a yardstick for including them in our list.
So these relaxation centres on our list are also some of the most popular in the town.
Best Relaxation Centres in Ilorin
These are some of the best relaxation centres in Ilorin to have a fantastic time whether you decide to go alone, with friends or family. Without any more delay, here are the best relaxation centres in Ilorin in no particular order: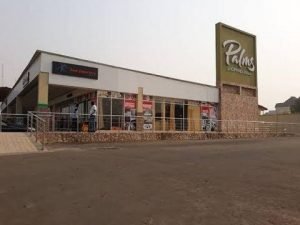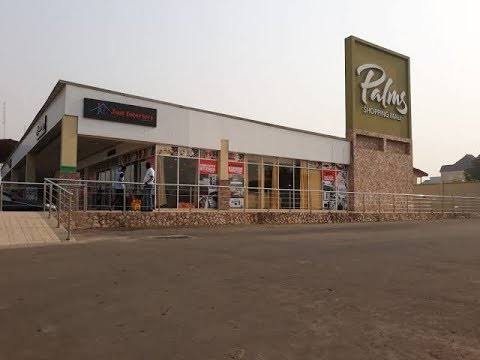 Address: Plot 1, Fate Road, GRA Beside NTA, Ilorin, Kwara.
The popularity of the Palms Mall rightly places it first on our list of the best relaxation centres in Ilorin. The Palms Mall remains the first pick for many people in Ilorin looking to have fun. The mall has something for everyone, so it's no surprise people opt to visit the mall.
You can catch a movie at the Viva Cinema, patronize some of your favourite clothing brands, grab a cup of ice cream or food at any of its many eateries. If you're on a budget, the Palms Mall also allows you window shop or sit and watch the people around you.
You can visit the Palms Mall with your family, friends or alone if you want. A visit to the Palms Mall Ilorin is no doubt going to help you relax while having fun.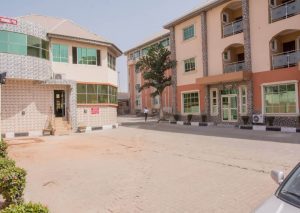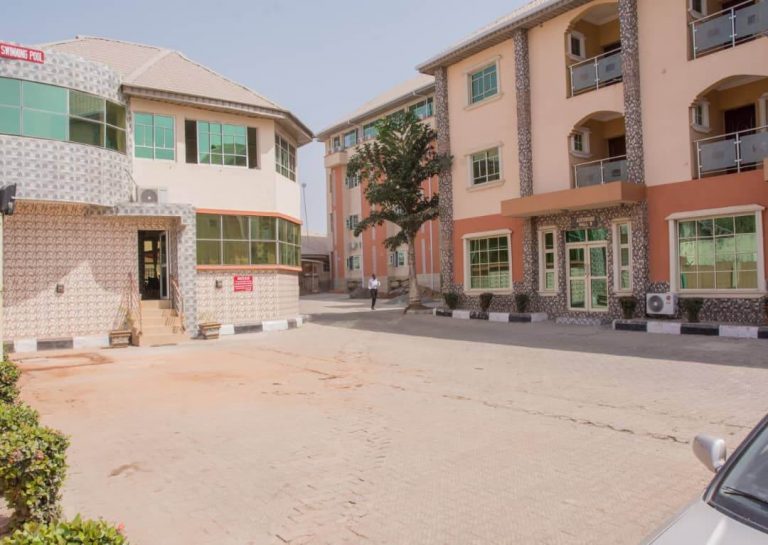 Address: Fate Road, GRA Ilorin, Kwara, Nigeria.
Located a few buildings away from the Kwara Mall, SomewattFresh Hotels is another great relaxation spot in Ilorin. The hotel is an excellent location for those who would like a day at the pool as it has a nice, spacious swimming pool.
For those who love to relax by working out, the hotel has a well equipped functional gym where you can burn off the extra fat. The gym's registration fee goes for 5000 Naira ($13.83) monthly and 500 Naira ($1.38) daily.
The hotel's rooms are comfortable, and its staff, courteous and well experience to make your stay very comfortable. Checking in to the hotel starts from 12 noon and check out time is also noon, the hotel's room prices start from 11,000 Naira ($30.43) a night.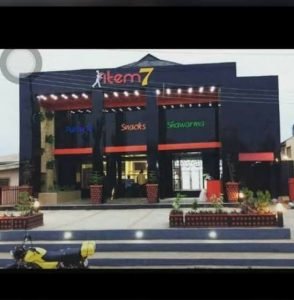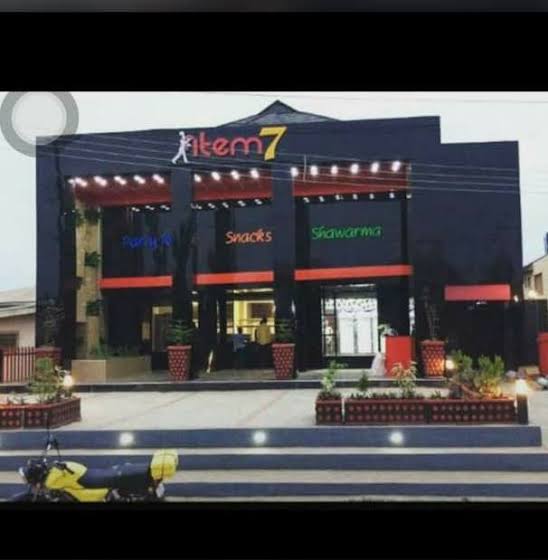 Address: 5 Ahmadu Bello Way, Adj Kwara Hotel, GRA, Ilorin, Kwara State
Foodies in Ilorin must have heard about Item 7 at one time or another, but if you haven't don' worry it's not too late to dine at this fine establishment. Item 7 is popular for its party Jollof, and it's a must-try for everyone. The restaurant services a wide variety of Nigerian meal. It is a takeaway restaurant, so all meals are packed to go, making it a great quick stop for fast meals.
The food prices here are incredibly affordable as with as low as 500 Naira ($1.38), you can grab a place of jollof rice and meat. These prices, combined with excellent food, explains why many Unilorin students love to eat here.
The restaurant accepts both cash and POS payments making it easy for you to pay for your meal without any hassle.
Since its launch in June 2019, Dominos Pizza has been a popular stop for pizza lovers in Ilorin. Located in the first wing of the Palms Mall Ilorin.
Just like its other outlets, Dominos Pizza Ilorin treats it, customers, to different types depending on their choice. You can also order your favourite ice cream mix from the Cold Stone outlet to go with your pizza.
Stop by at the restaurant for one of the best pizzas in Nigeria. Dominos pizza is child-friendly, so you can visit with your families and friends.
Address: Unity Road Ilorin
If you're into nature and sightseeing, then the Ilorin Metro Park is the place to be. Since the 70s, the park has remained a great relaxation spot. The park features many scenic locations where you can hold your picnics.
What's even more exciting is that entrance is free. The Park also has an Olympic sized swimming pool so you can also plan a day at the pool.
The Ilorin Metro Park is an excellent location for lovers, family gatherings and get-togethers with friends. You can also opt to take a walk in the park alone to clear your head.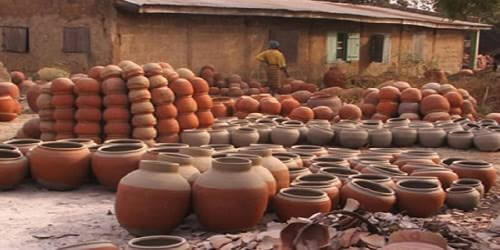 Address: Dada Area, Kwara Ilorin
The Dada Pottery is home to several women potters in Ilorin and rumoured to be as old as the town itself.
The pottery arena possesses fascinating scenery, and if you're into pottery, this is a great place to learn.
The Dada pottery centre is rumoured to be the largest pottery centre in Nigeria, and a visit would be an excellent way to relax.
You can also purchase pottery pots and other materials that catch your eye either for the fun of it or because it holds some significance for you.
Address: 31 Pipe Line Road, Ilorin
If you're into clubbing, then you should pay a visit to Klub Spartacuz for a fun night out.
The club makes Ilorin nightlife one to experience and offering you a memorable night out.
Grab your favourite drinks or opt to take a swim at the mini pool in the Princess Hotel where it is located. You can also order some peppered meat (Asun), suya, fish and other delicious finger foods to fill you up.
Final Word
The city of Ilorin is just as exciting as other major Nigerian cities when you know where to look.
This article contains information on some of the best relaxation centres in Ilorin where you can hang out, and they promise to give you a good time.
If you live in Port Harcourt or plan on visiting soon, you should read on the fun places to hang out in PH city.