The 'Treasure Base of Nigeria,' Port Harcourt city is filled with several fun places to hang out. These hangout spots in Port Harcourt are fascinating so much that a single visit might not be enough to experience all of it. These hang out spots as well as the calm atmosphere makes Port Harcourt a choice city to live in. 
To some people, hanging out with friends is considered a luxury. In contrast, others consider it to be essential in maintaining their relationships. Whichever is the case, the most essential part of any hangout is finding the best location as this contributes largely to creating an experience would remember for a long time.
In the beautiful city of Port Harcourt, there are several fun things to do with your friends/ family.
We have created a list of the most popular fun places to hang out in Port Harcourt city.
Fun Places to Hang Out in Port Harcourt
Here are the top 6 fun places to hang out in the city of Port Harcourt that are definitely worth adding to your bucket list: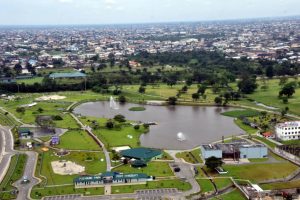 Address: Between Army Bori Camp and Airforce base junction, Port Harcourt
Phone: 09094444006
The Port Harcourt Pleasure Park beckons to both adventure and relaxation seekers and can be enjoyed by families and friends. This incredible modern structured park comprises of a cinema, colourful hiking trails, amazing joy rides and tricky but fun obstacles to explore.
You'll also find an exquisite and super chill sit out restaurant, a boat ride on the lake that helps you relax. You should also check out the well mapped out paintball arena for you and your friends to brush up your combat skills.
The Port Harcourt Pleasure Park is an enjoyable place to hang out, not just for kids alone but for adults as well. With a beautiful landscape and colourful lights that brighten up the park at sunset, the Port Harcourt pleasure park is where you want to be 7days a week.
A car park fee of 300 Naira ($0.83) and a foot entrance fee of 500 Naira ($1.38) is charged while rides and other activities have varying prices starting from 500 Naira($1.38).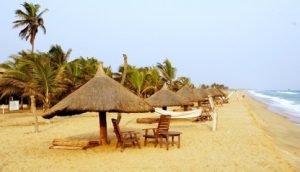 Address: Along Kolabi Creek, East of the Old Township district
The epitome of relaxation, the Port Harcourt tourist beach is indeed a beautiful location in the city. The sparkling turquoise water against a mix of stark white and yellow sand is stunning. This spot is a favourite spot for those looking to have a picnic or a refreshing retreat with friends and family.
It provides the perfect mix of opportunities for cultural exploration, and relaxation statues and artifacts are located in certain parts of the beach, showing the strong cultural heritage of the city. Visitors here not only have a great time, but they also learn a thing or two about the cultural values of the town.
It appeals to any and everyone eager to rest, relax and indulge with nature as a backdrop.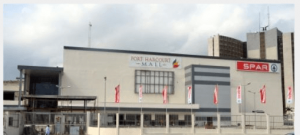 Address: 1. Azikiwe Rd, Port Harcourt.
The Port Harcourt Mall is one of the most visited places in the city as it offers something for everyone. Asides being located in one of the most elegant neighbourhoods in the city, it is home to several top brands including Spar, Miniso.
At the Port Harcourt Mall, you can choose to catch a movie at the FilmHouse cinema, enjoy a slice of pizza at Debonairs pizza or dine at any of its rooftop lounges/eateries. The Port Harcourt mall is a great place to visit, especially when you are on a budget because you can definitely find something to do there.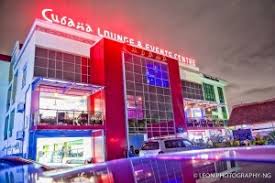 Address: Abacha Road, Elechi 500272, Port Harcourt.
Phone: 08033201229
If you love to go clubbing or trying out drinks, then Cubana Lounge is the place for you.
The Cubana lounge has been a longtime favourite destination for everyone in the city of Port Harcourt. It's luxurious resort settings, and a cozy atmosphere isn't the only thing this spot is known for.
They have a broad menu of exotic drinks and foods depending on which catches your eye. While you're at it, you can also indulge in some fun bar games and have as many cocktails as you can manage.
The Cubana Lounge is a great after work and first date location over drinks. At night, the club is the place to be if you want to party till dawn.
Address: No 99 Woji Road, New GRA, Port Harcourt.
Phone: 08129598889
Sok lounge, NightClub, and Restaurant is located in the heart of the city of Port Harcourt. It is considered one of the top destinations for both VIPs and regulars looking to have fun. It has professional staff and waiters that provide excellent service to keep you comfortable throughout your stay.
It has a Karaoke bar, a lounge/nightclub and outdoor seating, where you can get delicious meals at affordable prices. They also provide bar games and live music, in a fun, cozy atmosphere that makes you never want to leave. With the best DJs in the city gracing the nightclub night in night out, you are sure to have a magical night every time you come around.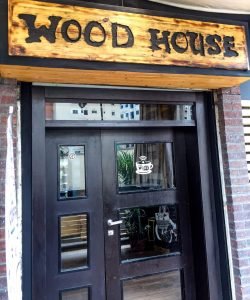 Address: 3 Louis drive, Off Abacha Road, Port Harcourt
Phone: 08184479600
Wood House Cafe is an iconic cafe that has really stood out and made a name for itself in the city of Port Harcourt. It is a sweet combination of Urban, hip and beautiful scenery. Wood House Café leaves up to its name with wood being a significant player in its interior decoration. With prices starting from 2500 Naira ($6) Wood House Café offers an outstanding experience of excellent food, great music, a cozy vibe atmosphere, and an environment to meet fantastic people.
The cafe prides itself on sharing unique experiences to visitors and leaving a very bold first impression on you that is really hard to go back from. If you're looking for the best breakfast and grilled foods in Port Harcourt, then Wood House Café is the place to be.
Final Word
We have compiled a list of the most popular fun places to hang out in Port Harcourt. In compiling our list, we have included places for both adults and children, making sure you find what you're looking for.
You can't possibly find what you're looking for if you don't start looking in the right places!
You should also read our list of the best restaurants in Port Harcourt.