Many restaurants in Port Harcourt have been crowned the best restaurants in Port Harcourt, and here are ten of our favorites.
Surrounded by the Maritime Alps on the shore of the Atlantic, The city of Port Harcourt is famous for its high demand for busy hotspots, classy sit-outs, and Beautiful restaurants. It would be criminal to visit without stopping by to have a meal or four.
A popular day cruise around the City of Port Harcourt is more than worthy as a destination on its own. Though other cities such as Lagos are popular for having the best places to hangout, Port Harcourt remains unrivaled in history, art, and exquisite native and continental cuisines. In addition to being the birthplace of most popular Nigerian foods, the city of Port Harcourt in recent years has had a modern makeover.
So if you live in the city of Port Harcourt, and a lover of delicious cuisines as well as the adventure of sorting out new places to feed your appetite. Then you must want to know where you could find the best restaurants in the city to do that.
Here is a list of the ten best restaurants in the Port Harcourt.
Best Restaurants in Port Harcourt
This is a list of recommended restaurants for anyone who enjoys good food, excellent service, and a friendly atmosphere. Doesn't matter whether it's lunch or dinner, a meal in any of these restaurants should do the trick. So if you're new in town or you live in the city of Port Harcourt, and you're looking for some foodie adventure, check out any of these places:
Address: 39 Tombia Street, GRA, Port Harcourt.
Phone: 0703 724 6570
If you're on a quest for class and perfection, Jevinik is the place to be. Jevinik guarantees fresh local cuisine, mouth watery and irresistible Nigerian and continental meals at a very affordable price.
The prices of food at Jevinik starting from as low as 3000 Naira ($8) and drinks from as low as 1000 Naira ($2).
With a band of highly cheerful staff and an outstanding delivery of proper customer service, this is one place you will always want to go again and again. Jevinik provides a calm, relaxing atmosphere with a great picture backdrop.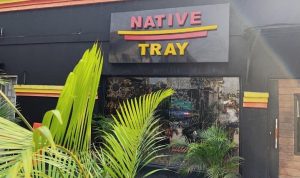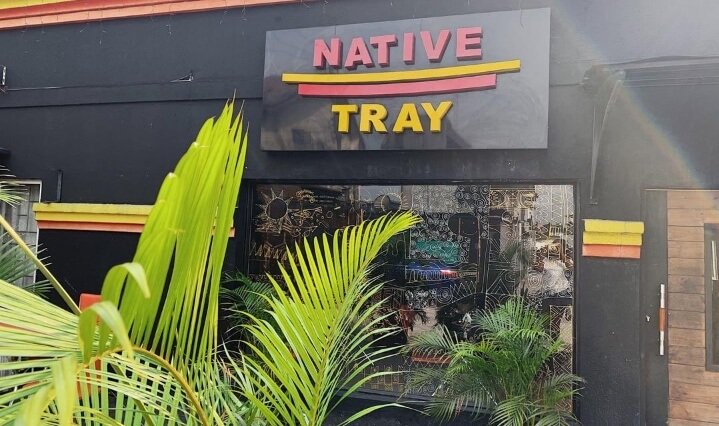 Address: 1A Onne Road GRA Phase 2, Port Harcourt
Phone: 08091820000
There aren't any food, service, value or atmosphere ratings that would do justice to the fantastic feast heaven, Native Tray. Take our word for it, stop by with a couple of friends and live to preach the good gospel about your enjoyable experience.
Native Tray is a purely African restaurant and its African setup, artworks, and furniture give you a home away from home experience. While being an African restaurant, Native Tray serves a wide variety of Nigerian and continental meals, making sure there is something for everyone.
With prices starting from as low as 5000 Naira, Native Tray serves you quality meals guaranteed to leave you satisfied.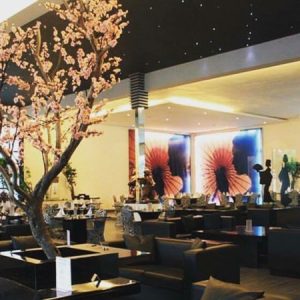 Location: No 24 Forces Avenue, Old GRA, Port-Harcourt.
Phone: 0810 6622000
This is a taste of Asia in west Africa that resides particularly in the city of Port Harcourt, Asia town is home to both Nigerian and Chinese cuisine. It is a beautiful place with an exquisite Mediterranean interior, a fabulous selection of original Chinese cuisine at affordable prices and a perfect pick of very professional and attentive hosts.
Food prices start from 2000 Naira ($5), making it fit right into everyone's budget.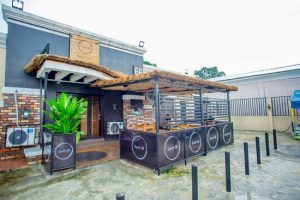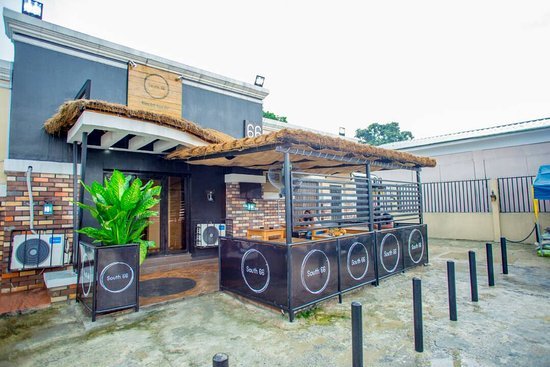 Address: 66 Evo Road GRA Phase 2, Port Harcourt
Phone: 08088925687
South 66 has a wide delicious range of American, Steakhouse, Bar, Barbecue, Grill, Pub menu in a very cool and hip, elegant and dining setting. This provides a serene and romantic environment where you and your date can talk and enjoy excellent varieties of tasty cuisines.
With prices starting from 2000 Naira ($) South 66 offers you the best burgers, barbeque, and steak in Port Harcourt.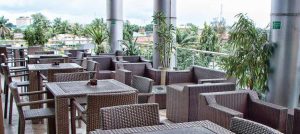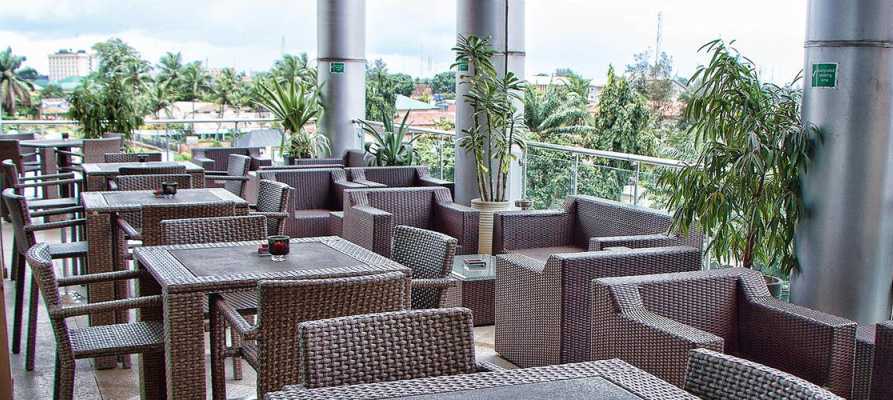 Address: 39 Tombia Street, 3rd floor Genesis building.
Sky Bar is a branch of the famous Genesis group. It is a raving phenomenon in the city of Port Harcourt, as the name connotes, this is the arena to cool off and enjoy relaxation, it's location overlooks the beautiful city. It almost makes you feel like you are chilling in the comfort of the sky.
The restaurant's staff is attentive and friendly, contributing to a great relaxing ambience. Sky Bar offers traditional and international cuisine with an excellent range of wines to compliment. Sky Bar's meals are priced from 5000 Naira ($13) and above.
Address: Number 2 Sani Abacha Road Casablanca Junction, Port Harcourt
Phone: 08066627541
Casablanca is one of the most famous and probably the most visited joint located in the area of the city that never sleeps. Offering a vast array of World-class tasty cuisines and a finger-licking buffet that promises to sweep you off your feet.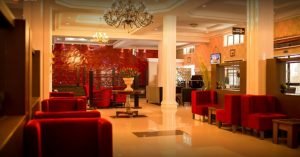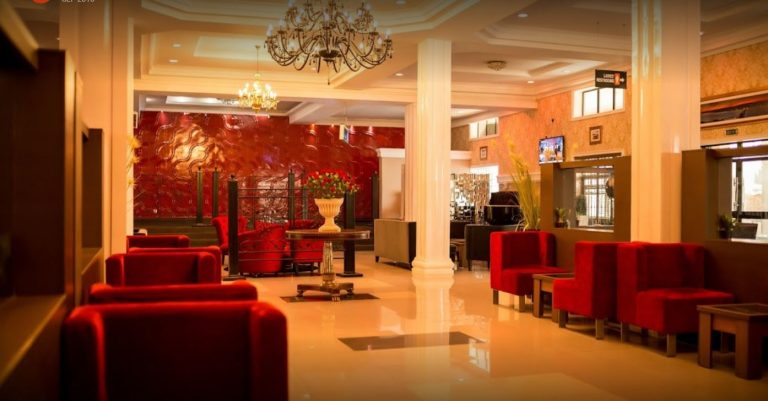 Address: Trans Amadi Industrial Area, The Dome, 17 Peter Odili Road, Port Harcourt
When it comes to a good meal and proper relaxation, it is usually difficult to pick a spot that matches your preference. But If you love a perfect blend of decency, serene ambience, adequate relaxation, and outstanding meals, then the Red Coral Restaurant and Lounge is the best place to be. It offers the best contemporary, Cajun & Creole cuisines you have never tasted anywhere else. Make a quick stop and see for yourself.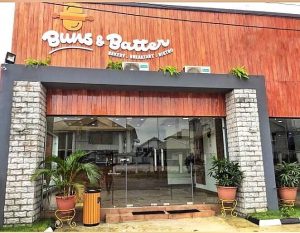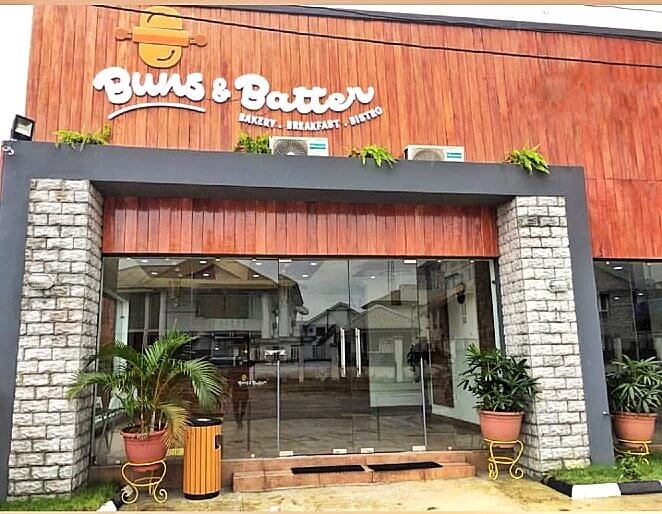 Address:45 King Perekule street G.R.A Phase 2, Port Harcourt
Buns and Batter contain three sections; a walk-in cafe, a small cosy indoor seating area, and an outdoor seating area with evenly spaced tables. Buns and Batter is the perfect breakfast diner serving the best breakfast meals, so if you love to eat light at any time of the day, Buns and Batter is the place for you.
Buns and Batter is a budget-friendly restaurant with food prices starting from as low as 1000 Naira and drinks from the same price. The waiters are friendly, giving customers the best service and chorusing a warm 'welcome to Buns and Batter' when customers come in, making them feel at home.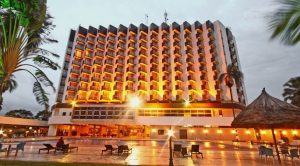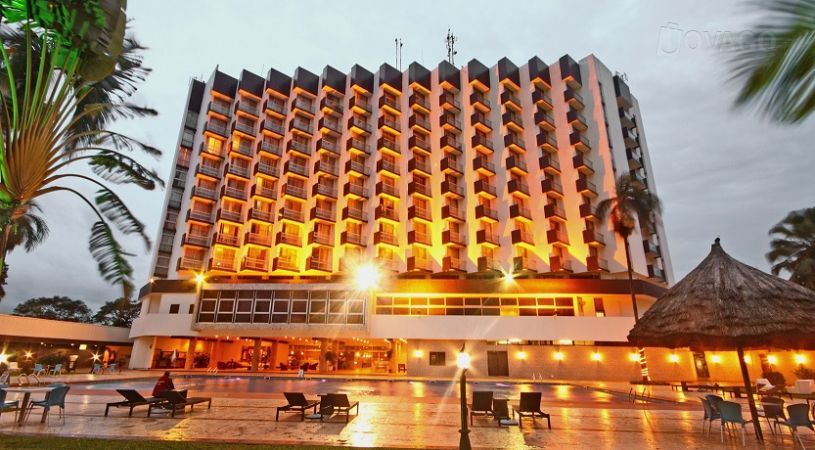 Address: GRA Phase 2, Port Harcourt
Phone: 0805 555 9500, 0708 881 9060
Hotel Presidential is a world-class hotel in every right and sense of the phrase; indeed, hotel Presidential is undoubtedly a class above its contemporaries. As far as Port Harcourt cuisine is concerned, this Restaurant is on a level of its own. Personal recommendation, you should try its Sunday buffet. You can thank us later. Be sure to enjoy the best treat as you visit this place.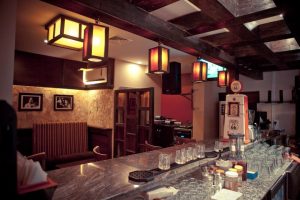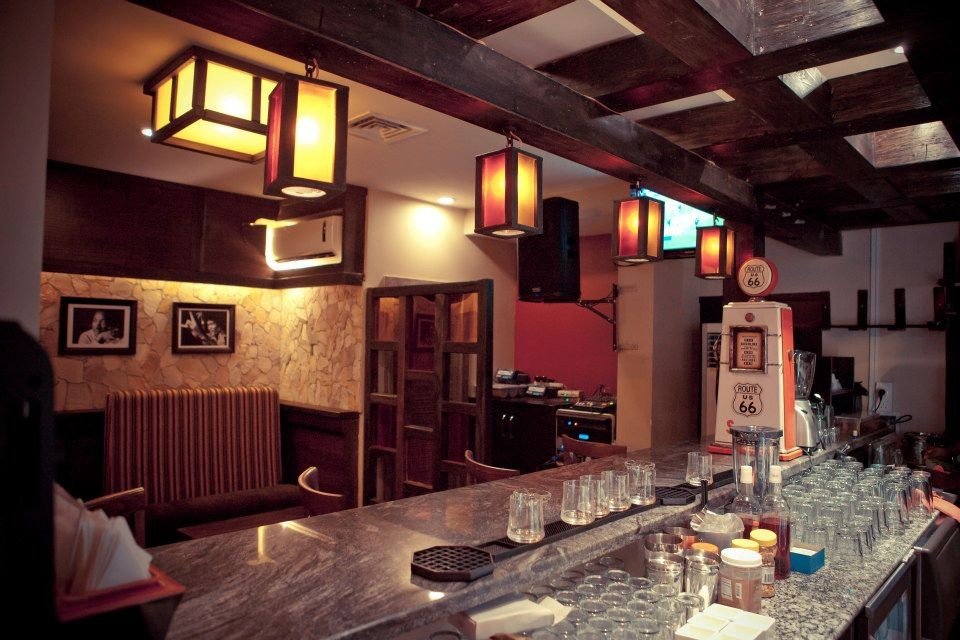 Address: King Porekule Road, Port Harcourt:
Phone: 01024377764
Blue Elephant is one of the oldest restaurants in the city of Port Harcourt, which has held up to their exceptional standards both in the remarkable quality of their meals and their prices. They have a broad menu of international cuisine with great features like Takeouts, outdoor seating, brunch, lunch or dinner reservations, and table service.
Final Word
So, For a bird's eye view of the city of Port Harcourt, in other to fully witness the PH spirit and really understand what makes it the Garden City. Be sure to visit any of these listed restaurants and get the best food experience you can possibly find.
A trip to the city of Port Harcourt isn't really complete without a proper feel of hospitality these restaurants provide and the delicious meals that come with it.
Check out our list of the top restaurants in Ibadan.