There are quite a number of Nigerian artistes to watch out for right now and this article tells you who they are.
One of the most exciting things for music lovers is discovering new fascinating artistes. New artiste means new music, so why not! From time to time, the Nigerian music scene witnesses the surfacing of new artistes; it's an endless cycle that would forever exist.
Most times, artistes after years of being 'underground', finally start to gain attention and edge closer to the limelight. Other times an artist with no popularity might spin-off with just one or two new tracks to becoming a big deal.
Thankfully, the music industry has become more dynamic and receptive to upcoming acts. Artistes can now promote their music on the internet and build their fanbase. This strategy has helped several artistes in the development of their career
We've put together our list of the top Nigerian artistes to watch out for right now. Some acts off the list you may not have heard of until now, while others have gained much attention in the past year. This list contains a few of our favorite acts to look forward to right now.
Top Nigerian Artistes to Watch Out for Right Now
Here are some of our favourite Nigerian artistes to watch out for right now: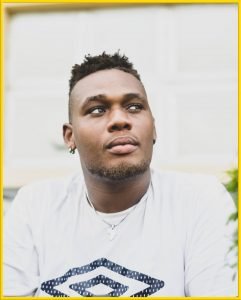 First on our list of the top ten Nigerian artistes to watch out for right now is Buju.
Daniel Benson is popularly known as Buju, an acronym for (Beauty Underneath Just Understood). He has continued to show how exceptional he is with the various tracks he has dropped. An independent artist, Buju, is one of the many upcoming artists that made optimal use of social media and digital platforms to promote and push their art. Freestyling on catchy or handy beats and posting on social media platforms.
His song' commander' gained massive airplay in 2019. Buju sound is that of afro-fusion, with unique vocals. This unique sound has caused Buju to be signed by A-list artists such as Burna Boy, Davido, Tiwa Savage. He was among the nominees for the headies 2019 rookie of the year and no doubt one of the Nigerian acts to watch right now.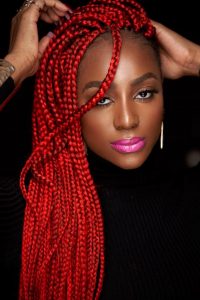 Fast-rising female Afro-Fusion artiste, Euphemia Runyi Ekumah popularly known as Good Girl LA is next on the list. A graduate of music from Muson school of music is known for her unique and exceptional vocal prowess. She was one of the contestants of music talent show' Idols Nigeria, and Glo Naija sings'.
Good girl La dropped her debut project' La confidential,' in 2019, a quite impressive body of work. She has been tipped to become one of the next hottest female acts in Nigeria.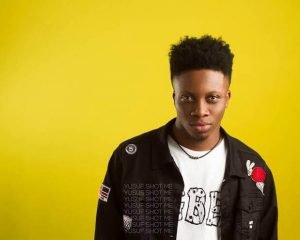 Ikuforiji Olaitan known as Oxlade is next on our artist to watch out for right now. Embodied with powerful and unique vocals, Oxlade is one of the rising acts that has earned admonishment from music lovers and several A-list artists.
He was nominated for the rookie of the year at the 2019 Headies award. With a rapidly growing fanbase, a pronto expanding catalogue of music, and a plan to keep evolving, Oxlade is one act to keep tabs on.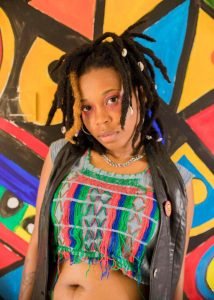 Dubbed cash madam following her 2019 hit track 'Cash,' Lady Donli is rapidly becoming a force to be reckoned with in the Nigerian music industry. This has been fortified by the success of her debut album 'Enjoy your life'. The University of Surrey, a law graduate, made her entrance into the music scene in 2014, with her first project' Love Or War,' a 12-song mixtape.
Donli real name, Zainab Elizabeth Donli, is a dignified member of Nigeria's 'Alte neighbourhood, a young model of artists with a new school sound. In 2019, Lady Donli was nominated for the best alternative song at the headies award. Her success so far is well-deserved, and we are even more excited about her progress going forward.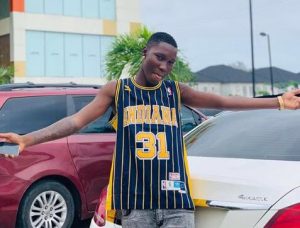 Oniyide Azeez known as Zinolesky, is a talented rapper and singer. Zinolesky gained popularity on social media platforms after he jumped on Kiss Daniels' Fvck you' cover challenge in 2019. He continued to show how decent he is with several freestyle videos. 
Zinolesky released several singles that displayed his lyrical skills and versatility. He has earned himself accolades from several Nigerian A-list stars. Zinolesky got signed to rapper, Naira Marley's label imprint Marlian Music Artist at the end of 2019. Zinolesky is undoubtedly one act to look out for presently.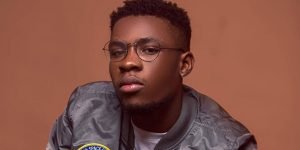 Next on the list is afro-pop singer-songwriter Joseph Akinfenwa Donus. The young act came into the scene after being the first of 100 recipients to earn a share of a $3,000 grant from Empawa Africa talent, a music talent hunt project aimed at helping a new generation of African artistes find mainstream success.
Joeboy released the hit track' Baby', a love song that reached the top 10 of Apple Music's charts in Nigeria, Uganda, and Kenya. Joeboy reinforced why he might as well be taking seriously in the Nigerian music scene with the release of his five debut EP' Love and Light'. Joeboy has received co-signs from major superstar artists in the country. He has shown no sign of slowing making him one of the acts to watch right now.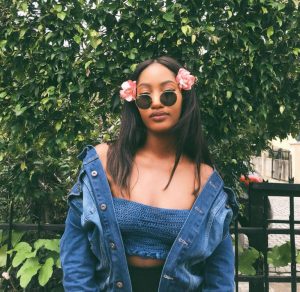 RnB and Neo-soul artist Tems comes next on the list. Real name Temilade Openiyi, Tems embodies an urban sound that is undeniably unique, representing a fusion of alternative genres. A voice over artiste on many singles, Tems released her first official single" Mr Rebel" in 2018.
Tems, who doubles as a self producer, has won the hearts of many music lovers with her hit track" Try Me." The song earned her appraisals for its thrilling vocals and lyrics. Tems works as an independent artiste, and looks set for her journey into mainstream success, a debut album sooner or later should do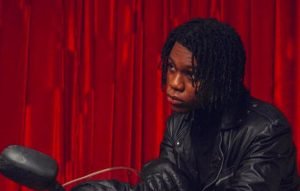 Princewell Emanuell is next on our list. The teenage rapper-singer and songwriter caught the attention of music enthusiasts with his music style, which has similarities with Mavins wonderkid Rema. Rema and Alpha p were bandmates before parting ways, despite the semblance in their style of music, Alpha P is a talented musician in his own right.
After his signing to Universal Music group Nigeria, Alpha P immediately released his five-track Ep' King of Wolves' in 2019. The project received accolades for its excellence. The Benin-bred artiste has what it takes to push himself into the mainstream success it's why we have included him on our list.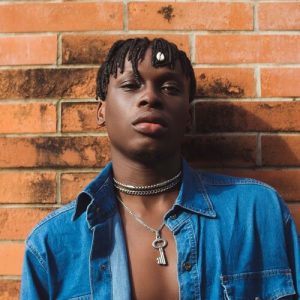 Adedamola Adefolahan, popularly known by his stage name, Fireboy DML, is a Nigerian singer, songwriter, and stage performer. He is currently signed to YBNL Nation, Olamide's record label.
Fireboy warmed his way into new prominence, with his endearing jealous 'single becoming one of the biggest songs of 2019. Fireboy followed the success of his singles up with an impressive album" Laughter Tears, and Goosebumps' The album resonated with a lot of music enthusiasts and earned praise from music journalists. The 22-year-old graduate of English from Obafemi Awolowo University has opened his account well, and the sky is his starting point.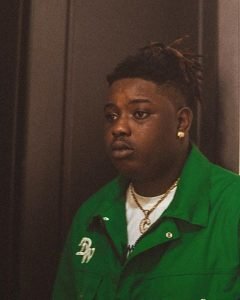 Lastly, on our list of top 10 artistes to watch out for right now is Barry Jhay. Real name Oluwakayode Balogun, Barry Jhay as he is popularly known as is a creative and prolific singer-songwriter.
He has shown signs of being one of the next hot shots in the industry. In 2019, Barry Jhay won the Headies award for 'Rookie of the Year'. Barry Jhay's career has continued on its meteoric after that. He's inevitably one of the artists to watch out for right now.
Final Word
These music artistes are, without a doubt highly talented and have in recent times showed they're ready to propel themselves for mainstream success. We can't wait to see them display more of their banger-making abilities.
It is, however, necessary to note that the success of an artiste goes beyond ability. Hard work, grace, and a capable management team are some of the critical factors that contributes to an artiste's success.
Also, check out our list of the top richest Nigerian artistes right now.