If you're reading this, then you must want information on the most exclusive areas to live in Port Harcourt.
Port-Harcourt is the capital city of Rivers State in the South Southern part of Nigeria. It is home to many wealthy and influential people. Being the capital of crude oil exportation in Nigeria, Port Harcourt remains one of the most expensive cities to live in Nigeria.
For every human, shelter is not a want; it is a necessity. When looking for accommodation, you have to consider your budget and whether or not it is a conducive environment for raising a family. In Port Harcourt, certain residential areas stand out among the bunch, mostly because of the prices of properties there and facilities available. These areas have been rightly tagged the most exclusive areas in Port Harcourt, and we agree with them.
If you are looking for a home with a high budget or only window shopping, we have created this list for you. This article contains a list of the popular most exclusive areas to live in Port Harcourt.
Most Exclusive Areas to Live in Port Harcourt
In this article, we will be considering a few of the most exclusive areas to live in Port Harcourt. While compiling this list, we have considered asides the popularity of these areas other factors including:
Availability of social amenities
Cost of property
Security
1. Old GRA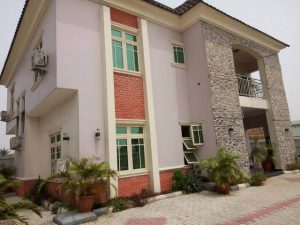 First on our list of the most popular areas to live in Port Harcourt is Old GRA.
The Europeans had initially occupied the Old Government Residential Area(GRA) during the colonial era. It is now one of the most exclusive residential places in the city of Port Harcourt. Home to several governments and federal agency buildings, this area was formerly reserved for senior government officials only. The rules have however changed as non-government officials are now allowed to reside there if they wish to.
It is a highly secured area with exotic architectural structures, well-paved motorable roads and other basic social amenities for your comfort. There is a significant presence of influential politicians in the district, causing the cost of properties in the area to be quite high.
With about 3 million Naira ($8,294), you can rent a conducive apartment. While with about 30 million Naira($82,832), you could be the proud owner of a luxurious home.
2. Peter Odili Road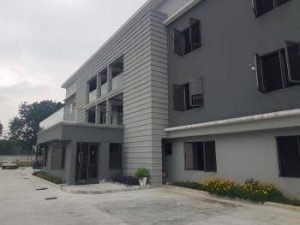 Named after a former Governor of the state(Peter Otunaya Odili), this is no doubt one of the most exclusive residential areas to live in Port-Harcourt. Located miles away from the centre of the city, it is a perfect blend of the people in the middle class and the upper level.
This district has so many beautiful and luxurious buildings as well as averagely priced properties to cater to the middle-class individuals. With its seclusion from the city centre, It has a guaranteed security operation, functional road networks as well as other basic social amenities like constant power supply etc. Properties in this area range between 1 million Naira($2761) for rent and 25 million Naira($69,027) for sale.
3. New GRA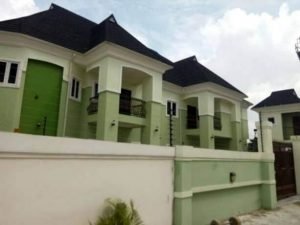 New GRA is trendy for its nighttime life and fun activities, making it a good pick for you if what you want somewhere safe, serene and fun at the same time. It is divided into five phases allowing you to choose an area that works best for you from the five. It has a large concentration of prominent bars, hotels and nightclubs.
Just like the Old GRA, New GRA boasts of some of the most expensive and luxurious properties. This makes it a top choice of residence for people of affluence, one of which is the former first lady of Nigeria, Patience Jonathan. Despite its many hangout and relaxation centres, New GRA has a very peaceful and beautiful and exotic feel to it. Properties here are a mix of moderately priced houses and overly expensive houses. So there is always something for everyone here.
For as low as 500,000 thousand Naira($1380), you can rent a one-room apartment. For as little as 15 million nairas ($41,405), you can become a proud owner of a three-bedroom bungalow. Your budget determines how comfortable your choice of shelter would be. The higher your budget, the more luxurious and comfortable your home.
4. Olive Crest Estate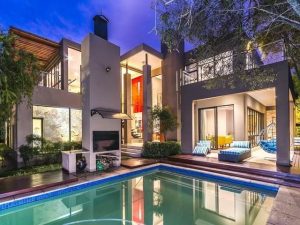 Olive Crest Estate is a sophisticated metropolitan estate located at the central business district of Port-Harcourt. It comprises of Oyigbo, Okrika, Ikwerre, Obio-Akpor, Etchecom, Eleme, and Ogu-Bolo local government areas.
This area boasts of state of the art infrastructure like bridges, multi-lane highway, golf courses, and 24-hour power supply, an integrated security system, and armed police officers patrol. It has commercial districts where you can carry out your business activities and a new international school where your children can enrol.
Another advantage of Olive Crest Estate is its proximity to the airport, it is less than 15 mins drive from the airport. If you are someone that travels a lot, you should consider renting or buying a home in this residential area. The prices of properties in Olive Crest Estate start from 75 million Naira ($207,341)
5. Woji Estate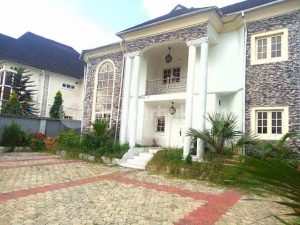 This list of the most exclusive areas to live in Port Harcourt would be incomplete without adding Woji Estate.
Woji Estate is a beautiful district that borders Trans-Amadi, Runurolu, Rumuomasia, and Rumibueke neighbourhoods.
Houses in this area are quite affordable, depending on your budget. A decent two-bedroom flat in Woji Estate costs about 550 thousand Naira($1519). Buying a duplex in Woji Estate would cost about 75 million Naira($207,080) on an average.
Final Word
Just like other parts of Nigeria, Port Harcourt has areas which are home to the city's crème-de-la crème. These homes are located in luxurious areas with top-notch facilities being provided. Living in any of these areas you would be neighbours with some of Nigeria's elect. These exclusive areas in Port Harcourt also offer a great environment to grow your family.
These most exclusive areas to live in Port-Harcourt are priced highly, and only a select few can afford them. If you cannot afford a home in these areas at the moment, setting your sights on them wouldn't be a bad idea.
Check out our guide on fun places to hang out in Port Harcourt.