Afew of the many music producers in Nigeria have come to be regarded as the best Nigerian music producers right now.
When we press play on any of our favourite songs, the first thing we hear is the song's beat followed by its lyrics. The architects behind the beats of our favourite songs are music producers, and without them, quality recordings wouldn't exist. The role of music producers is a crucial one in the crafting of a song; their contribution to the success of artists or songs remains unmatched. Producers play a critical role in the music industry by overseeing the entire process of music creation.
The sonic foundation these top Nigerian music producers lay for songs has brought about hits that have not only topped charts but also racked up both local and international awards for artists. Several Nigerian music producers have carved a niche for themselves, holding a secure place in music production. While several Nigerian music producers have been in the business for over a decade, there are also new generation Nigerian music producers who are just as talented
In this article, we would be considering the top Nigerian music producers right now. We have created our list considering the contributions of these producers to creating some of the biggest songs and albums in the country in the last decade.
Top Nigerian Music Producers Right Now
In no particular order, here are the top Nigerian music producers right now:
1. Rexxie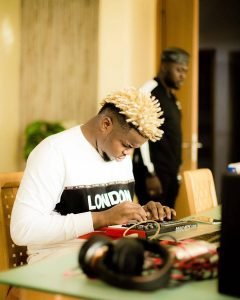 The Zanku dance went viral in 2019, going beyond the country's borders and becoming a loved dance around the world.
Chisom Ezeh, popularly known as Rexxie, produced the popular song for the dance, coming first on our list of top Nigerian music producers right now. Born in Anambra state, the talented music producer and multi-talented artiste is a frequent collaborator with top Nigerian acts including Zlatan Ibile, Naira Marley, Lil Kesh, and a host of others.
After debuting his music production career professionally in 2017, Rexxie since then has gone on to become one of the best Nigerian music producers today.
Rexxie is also the producers of some of the biggest hit dance songs in the past few months, including 'Able God' by Chinko Ekun featuring Lil Kesh and Zlatan Ibile, 'Logo Benz' for Lil Kesh and Olamide.
 2. Sarz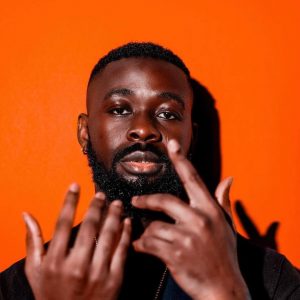 Veteran producer Osabuohien Osaretin who goes by the stage name Sarz is no stranger in the Nigerian music production world. Packed with an extensive catalogue of production, Sarz is behind the production of most of the country's hit songs in the last decade.
Sarz hasn't slowed down yet as he continues his run as one of the country's formidable music producers. He opened the year 2019 with the release of his diverse beat tape titled,' Sarz Is Not Your Mate', which was met with critical acclaim. He also released a joint project with Afro-soul singer Wurld titled' I Love Girls With Trobul' in the latter part of 2019.
Sarz who is known for the tag" Sarz on The Beat/Really," at the beginning or end of all his music productions has overtime remained one of the most sought after music producers in Nigeria.
3. Northboi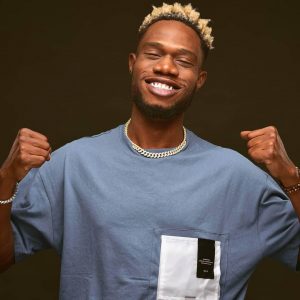 Northboi came into limelight in the production scene after crafting the beat for Afrobeat superstar Wizkid' Soco' in 2018. He followed up his popularity by orchestrating beats for various artists which has given him a place on the list of the top Nigerian music producers right now.
The Kaduna born producer earned his big break after nicking a production credit on international popstar Beyonce's album, 'The Lion King: The Gift'.
Northboi is undoubtedly one of the best producers in Nigeria right now.
4. Killertunes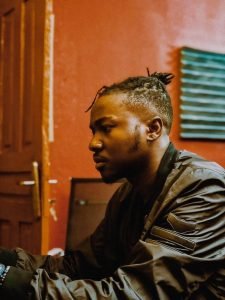 Real name Daniel Olaye, professionally known as Killertunes, is currently one of the finest Nigerian music producers right now. Killertunes is popular for his work in crafting beat for afro beats star Wizkid. Some of the successful songs to his credit include, 'Woske' by Olamide, 'The Beginning', 'Don't Call Me Back' by Joeboy, 'Doyin', 'Tony Montana' by Mr Eazi, 'Ghetto Love' for Wizkid, and 'Monalisa' for Lyta. The producer also released a beautiful beat tape in 2019 titled 'Gbedu and things."
5. Pheelz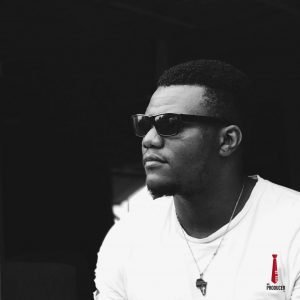 Ace producer Phillip Kayode Moses popularly known as Pheelz comes next on our list of the top Nigerian music producers right now. Pheelz made a return to the production scene after a short hiatus. He redefined his brand and has gone on to produce tracks that have recently rocked the Nigerian music scene.
Pheelz rose to fame in 2012 after producing the chart-topping hit, 'First of All,' for rapper Olamide. Since then, he has rendered his production dexterities on hit tracks including 'Scatter' for Fireboy, 'Billionaire' for Teni, and 'Owo Mi Da' for Tiwa Savage in the past few months.
6. Kel-P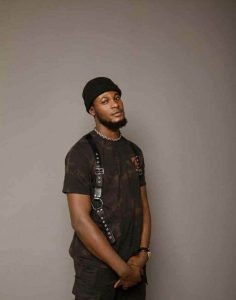 The primary producer of the Grammy-nominated album 'African Giant' by Afro beats act Burna Boy, comes next on our list.
Udoma Peter Kelvin amb popularly known as Kel-P is undoubtedly one of the finest Nigerian music producers right now. A native of Akwa Ibom Kel-P rose to limelight in 2019. This was following the success of Solid's Star single' Eleganza which he produced.
After getting co-signs from veteran producers, he signed a record deal with label 960 Music. Kel-P has gone on to produce for afro-beats acts including Niniola's 'Boda Sodiq' Wizkid's 'Ghetto Love' to name a few.
The 24-year-old music producer also doubles as a writer. Kel-P is credited to have co-written most of the songs on the Grammy-nominated album 'African Giant'.
7. Shizzi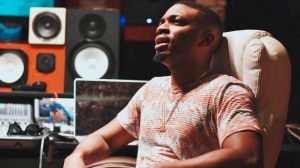 Oluwaseyi Akerele, popularly known as Shizzi, a Nigerian record producer, and songwriter is undoubtedly one of the hottest producers in Nigeria right now. Shizzi has been in the production scene for nearly a decade now. His consistency has set him aside as a force to be reckoned with in the Nigerian music production.
Shizzi, in the past few months, produced some chart-topping songs including Blow My Mind,' Davido's smash hit featuring Chris Brown. He also produced some songs off Davido's sophomore album, A Good Time.
Final Note
As we have said, producers play a huge role behind the scenes on your favourite songs.
Their purpose is critical as it can define the image and audience of a track. It is the music producers' job to make sure that the end product is as good as it can be. They do this by adding all the final touches to interpret the song and make it catchy. Their role is an immense one behind the scenes.
Read our piece on the top music video directors in Nigeria right now.